From Ideas to Outlook
Michael Foley, VP of Strategic Innovation, Così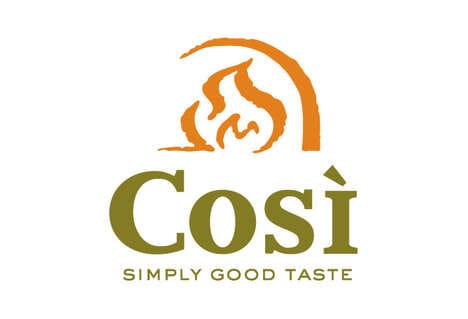 Michael Foley is the VP of Strategic Innovation at Così. Michael comes from three generations of hotel restaurant businesses and experience. He brings this expertise and skill to Così and their innovation team. Così is an American restaurant chain that primarily offers sandwiches and salads. It was founded in 1996, and there are currently over 144 locations in the continental United States. The original Così restaurant was based on a cafe in Paris, France.
Four questions with Michael Foley:

How does your team generate new ideas?
We follow and interact with trends in the field everyday. We don't necessarily look at food, but all things that we identify with; this could be clothing, cars, consumer goods-- and I take that data and put it into different buckets and tried to track where spending is going and we make our own statement. The important thing is the value of the data you bring and how you read the white space.
What is the biggest challenge you face when innovating?
There is a growth difference between significant traction in an idea and getting maybe a positive outlook. You can put in a lot of ideas and get people to think positively about your brand but to sift through and understand priorities of consumers is important-- and that's where you get the traction.
What makes an innovative culture? How do you create a culture of innovation?

Innovation is not a thing, it's the ability to want to go past the average. You can feel comfortable sitting at the average, and if you're not your falling behind, that is easy to do. Creating innovation is not coming up with ideas in a room, it comes at every level at a company. It has to filter out, and there has to be people that feel like that can join in to forward their thoughts. Innovation is the ability to bring forward your desire to grow past the average by bringing great flavor.
Looking to the future, how is Così going to be a leader in innovation?

We took the company and disassembled it and rebuilt it. It's not a team of 2-4, it's the entire company. We reached out and made ourselves a pledge to have triple-a execution. We go back and continuously bring new flavors and textures to light. We are also not driven to drive to become a leader-- our customers are driving us. So there are three things that are key: the innovation group itself, how you market your products and the company culture.