Learn Strategic Methods for Enhancing Innovation (INTERVIEW)
Richard Musson, GVP at AB InBev
Related Trend Reports
Art & Design
,
Bizarre
,
Branding
,
Business
,
Design
,
DIY
,
Drinking
,
Fashion
,
Food
,
Furniture
,
Lifestyle
,
Luxury
,
Marketing
,
New Ventures
,
Social Good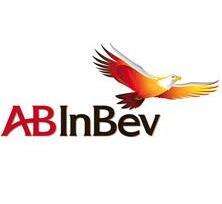 Richard Musson is the Global Vice President of Innovation for Anheuser-Busch InBev. Assigned with driving innovation throughout AB InBev's global markets, Musson is a staunch innovator focused on portfolio growth and flexibility, as well as understanding future trends and the uniqueness of consumers in their respective markets.
4 Questions with Richard Musson
1. How do you motivate your team to come up with good ideas?
I think the main thing is that we give everyone the latitude, freedom and time to be creative. On the innovation side there are different roles to release the day-to-day pressures, and we give people time to watch trends and think about ideas. With our ethnographic research, we'll have teams go out to watch consumers. They'll watch consumers at a supermarket for the morning, and there's a real trust there to give them the time to hit the insights we're looking for.
2. How significant are the topics of cool hunting and trend spotting to AB InBev?
This is something that is very important for our business moving forward. When I lived in Korea I saw the future of mobile phones, and it was really exciting. For us, we want to target "extreme users." These are people who do things different than the mainstream. We're looking at the avant-garde users -- the rest will follow in the future. If we want to be ahead of the curve we have to be looking to the future. The future is out there, somewhere. We just have to find it.
3. It's been said that "culture eats strategy for breakfast." How do you create a culture of innovation?
I think it's a couple of things. We continually talk about our 10 principles of the company (which involve main themes of Dream, People and Culture). In the last 5 years, we've integrated innovation into those principles, and the people who join the team are reminded that innovation is what we do. We understand that a small number of people are going to be innovators and explorers, but we encourage input from all aspects of the company because ideas can come from anywhere. It's about collaboration, developing ideas and getting insights from them.
4. In what ways are you actively investing in innovation, or are you satisfied with its current pace?
Having a broader portfolio has been beneficial. There was a need for more portfolio projects. It's like investing -- you don't buy one stock, you buy a portfolio. When something is not performing well enough it can be taken out or replaced. We always say we're "healthfully dissatisfied." We do a lot of benchmarking outside of the industry with companies like McDonald's and Proctor & Gamble. We learn from companies that have a lot in common with us in terms of consumer needs. It's very useful and much better than looking at other beer companies.