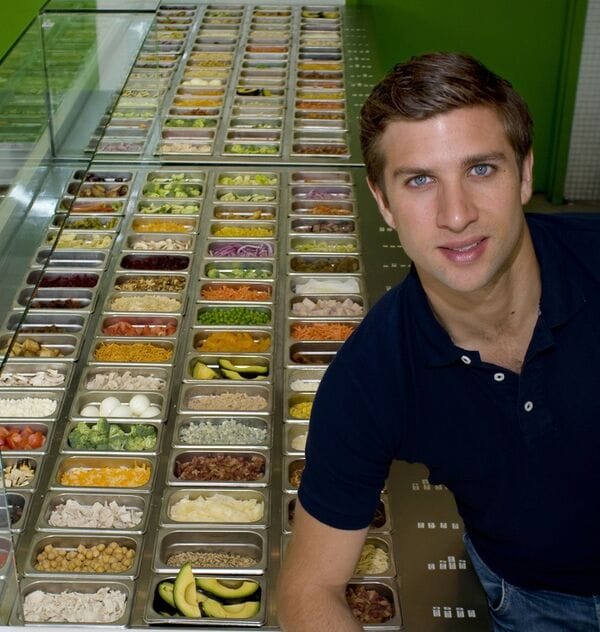 Since its creation in 2005, Freshii has become a powerhouse in the QSR industry offering customers a wide range of delicious, healthy food that is available on the go. Owner Matthew Corrin believes strongly that people want to eat nutritious meals, and when giving consumers the choice, they would want to follow Freshii's motto "Eat. Energize." However, this is also a company that believes in giving back. They have partnered with Free the Children for a new 1 to 1 program. When someone buys a Warrior Bowl, Freshii will give a child in need a healthy meal. They have set out to donate 97,500 lunches this year!

Freshii is not afraid to take risks with their food, and is a category leader when it comes to new, nutritious offerings. It's no wonder that customers love their options and the ability to either customize their food, or take a premade meal to go. Freshii's success is indicative of people's want to be healthier, and make better meal choices, and with new stores opening up all the time, Freshii will continue to be a leader in the QSR industry.

1. What makes an innovative culture? How do you create a culture of innovation?
In order to create our culture of innovation, we have 5 guiding principles that we use in lieu of a business plan. These principles drive our culture, and our business.
1. Talk is cheap, execution sets you apart
2. Launch fast, fail fast, iterate faster
3. Build a killer culture for your business, not a culture that kills your business
4. Numbers rule
5. Pick your battles
This is really our way of saying, if you do the right things everyday, you will be successful.

2. Do you have any specific rituals for resetting your team to be creative?
We don't have any specific rituals, but we break our year up in quarters, and we really base our daily work on short-term goals. When you're only looking at a 5-day week, it's harder to lose site of those goals. Also, in office, we do team workouts. We have a running club in the summer, spin classes in the fall and we even have chin up contests.

3. What is the biggest challenge you face when innovating?
The biggest challenge with innovation is that you're typically innovating in one office. You're making decisions for all over the world in one location. You have to be mindful of other places where you have stores, and think, "would this work in Dubai, Dallas and Mexico as well?"

4. Looking to the future, how will Freshii continue to be a leader in innovation?
We will continue to do much of the same, and bring fresh food to our customers. Our job is to scour the world and find interesting categories that that come back to health and wellness. Then, we need to find ways to bring these ideas to the masses. Whether it's with our vegan chili or our delicious wraps, our goal is to bring the freshest, and tastiest food to our customers. We were the first chain to have ingredients like quinoa and kale in store, so other companies will to continue to look at us for inspiration.