Balancing Direction and Autonomy
Martin Hosking, CEO, Redbubble
Related Trend Reports
Art & Design
,
Babies
,
Branding
,
Business
,
Cosmetics
,
Design
,
Drinking
,
Fashion
,
Kitchen
,
Life
,
Life Stages
,
Lifestyle
,
Marketing
,
Modern
,
Pop Culture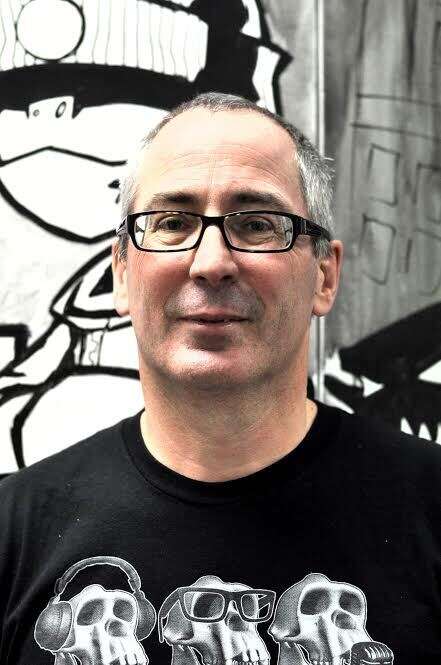 Martin Hosking is the CEO of Redbubble, a website that creates customized projects using original artwork. Originally, Martin served as a Diplomat, spending five years in the Middle East. After the rise of the Dot-Com boom, Martin became the Senior Vice President of LookSmart. In 2006, Martin and co-founders Peter Styles and Paul Vanzella began initially looking at how you could enable technology for independent artists and designers. Using their business and design knowledge, Redbubble was created and sparks a site where artists are receiving viewership and consumers are finding creative products that enforce individuality.
Five Questions with Martin Hosking
1. How does your team generate new ideas?
When we started, we didn't worry so much about the idea. Although, it becomes important to start to institutionalize ideas. In Dan Pink's book 'Drive,' it shows how you can give employees accountability and purpose within an area where they can be innovative. You also need communication tools to do this.
It's about understanding and experimenting. It's quite easy to think loosely about it, but then you have poor energy. You have to ask your employees what they're doing, and what the impact of their result is. You have to hold them accountable for what they're doing and embed innovation and their power to be innovative.
You also have to think about innovation holistically, and you have to have a balance between direction and autonomy. Although, you have to give enough context to be innovative. It can be difficult for anyone to fill in a blank piece of paper; that's why you give people an area in which they can be innovate. It's about experimentation and trial and error, but not so much direction. People know they have to report, but they should be recognized and rewarded for innovating.
2. Do you have specific rituals for re-setting your team to be creative?
We have a few things that we do. Firstly, we have to have meetings that are cross-functional and make sure that idea generation is dispersed across the groups. The groups also interact regularly. We also share ideas and have an established methodology, so that there are results after the meetings.
We also have a learning meeting when everyone comes together to share what they've learned. It's really important that every three months we have this learning meeting. We start off with discussions as smaller groups, and then we have a meeting with everyone. I think it's important to instill the notion that every person has an impact. There's a framework of metric and you can't settle the metrics -- you need to change them.
3. What is the biggest challenge you face when innovating?
I think it's been giving people enough information so that they are confident to act. They want to have enough direction and information to create that importance, but not too much info. It's about accountability and autonomy. People can feel quite dis-empowered if you give them too much information. So it's about finding the balance between how much information to give, direction, and autonomy.
4. What makes an innovative culture? How do you create a culture of innovation?
It's about opening the offices, not just the physical space, but to have our digital space reflect the identity around what we're trying to do. In San Francisco, we're implementing a gallery space. Customers will be able to come in and interact with the art. In mid-April, we are also creating a studio space, which will constantly show what's happening. Photographers and artists will be able to exhibit their work in the space. It's all about making sure that the art is not just the target and source of inspiration.
5. Looking to the future, how is Redbubble going to be a leader in innovation?
It has to be about pushing innovation deep within the organization. Although parts of the Steve Jobs story might be fictional, it generated an innovative culture. Redbubble has the spirit to win and we want to be innovative leaders. The next series of leaders and innovators will have innovation embedded in the organization. We have to always be clear with what we are trying to deliver.