Prioritizing Innovation (INTERVIEW)
Marlon Hernandez, Brand Director at Corby Distilleries
Related Trend Reports
Art & Design
,
Bizarre
,
Branding
,
Design
,
Drinking
,
Fashion
,
Food
,
Furniture
,
Health
,
Lifestyle
,
Luxury
,
Marketing
,
Pop Culture
,
Science
,
Unique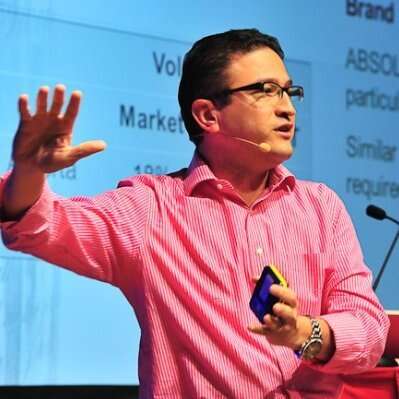 Marlon Hernandez knew that traveling overseas from Venezuela, his home country, would bring new and exciting opportunities. Having gained work experience at the Venezuelan branch of Pernod Ricard, Hernandez was well-equipped for his international transfer into Canada's leading spirits company. Today, he is a Brand Director at Corby Distilleries, in charge of beverages like Absolut, Malibu and Polar Ice, to name a few. Hernandez has an undergraduate degree in Production Engineering and two Master's degrees: one in Business Administration and another in Statistics.
Four Questions with Marlon Hernandez

1. Do you have specific rituals for re-setting your team to be creative?
We use mind-mapping because it helps you to consider all information in one table. Mind-mapping is when you draw out an idea in a circle and branch out from that idea. Normally, we tend to jump to the execution without taking enough time to understand strategy. We think of the objective first, then strategy and then brainstorm. This method makes you question why, in a visual way. We do this on a sheet of paper laid out on my desk. Coming from an engineering background, I'm more of a visual guy so we compile information in a graphic way to connect all the dots. We come up with out-of-box ideas when we stop limiting ourselves.
2. How do you identify trends? What resources does your team use to spot trends and consumer insights?
We take measures to find the best idea. We have an internal platform in the company, like social media, for internal input. This corporate social media platform has professionals from different backgrounds and culture providing insight. Our marketing department also provides insight; we also receive insight from affiliate subsidiaries. We have access to database week-by-week reports about consumer insight that drives our inspiration, and our internal innovation team performs the process in a structural way.
3. What is the biggest obstacle you face when innovating?
How can we think outside of the box when you have been working in the industry for a long time? Normally, when you're experienced, you tend to think you have all the answers. But we have to think or how we can balance our knowledge of the category with new material at the same time. We challenge this process and think outside the box.
4. Has there ever been an instance where another industry has influenced an innovation at your company?
We get inspired by flavor trends; every country has different trends in terms of taste palettes. We are interested to see what the new flavors that are trending are. We try to keep our eyes open for this industry.