Using Outside Industries for Innovation (INTERVIEW)
Mark Southern, Hilton Innovation Director
Related Trend Reports
Architecture
,
Art & Design
,
Design
,
Eco Architecture
,
Furniture
,
Health
,
Hip Hotels
,
Home
,
Life
,
Lifestyle
,
Travel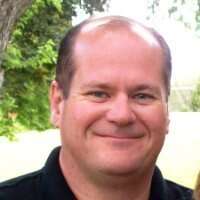 In Mark Southern's world of innovation, it's all about creating memorable experiences for his guests at Hilton hotels across North America. Mark is Director of Product Quality and Innovation at Hilton's focused service brands in the area of food and beverage. When it comes to service innovation efforts like this, Mark is quick to point out that his consumers don't take the product home with them to experience over time. Hotels, much like airlines, are in the business of creating preferable experiences rather than products. Interestingly, Mark notes he's actually looked at specific aerospace design criteria to inform his own choices on the display wear that will take Hilton's food and beverage service into the next few years.
3 Questions with Mark Southern

1. How do you identify trends? What resources does your team use to spot trends and consumer insights?
We have consumer intercepts and listening posts. Pure research without an end game isn't effective. The way we link the things together becomes the opportunity; the little holes in the gaps is the opportunity. A lot of innovation comes in the form of adjustments to things we're currently doing. A lot of it is about creating the next version of something.
We look at lifestyle shifts as well. For instance, the three square meals a day concept is going away. Grazing and other styles of dining are becoming common; that affects my job in food and beverage because it changes the menu items people are looking for. Also, through ethnographic research, we've found people have shifted to caring about quality more. People are willing to pay a little more for the right thing: a better product and experience. I know I can get three tacos for $1, but Chipotle is going to do the right things with the food and I know the ingredients are farmed responsibly, so I go there and pay a bit more.
2. What is the biggest obstacle you face when innovating?
The biggest obstacle is finding little holes in our customer's needs and exploiting those into making a real product. Peeling back enough layers of understanding is important, so you really do create something that fills what might have been perceived as a small kernel in a group. It's about discovering the unstated need that you can take and make a product; that's the hardest thing to do. On the flip side, though, it's also the most satisfying thing. Innovators sometimes get asked to put lipstick on a pig and call it innovation. Sometimes that's all you need to do, but don't call it innovation.
3. Has there ever been an instance where another industry has influenced an innovation at your company?
I have a very "here and now" role. I go out and help hotels and management understand certain areas, but I'm also able to go out and think and get my arms around things that will help drive the company forward. For instance, I went to a design studio to see the Boeing interior design for a 787, and we ended up applying aerospace design concepts to our display food containers. We took the same approach as aerospace designers by focusing on safety, weight, reduced parts count, retrofitability and modularity.
I don't know what things will look like five years from now, but I do know we'll still have to present food. So we decided if a part doesn't have three uses, it didn't make the cut. I can't have only a single piece that serves one kind of food, because what if that falls out of fashion? We had to think about maximizing functionality. If I didn't go outside the industry, I would've approached the same display wear people and got more of the same. However, [after] going to somewhere outside the industry, all of a sudden we came up with different angles.