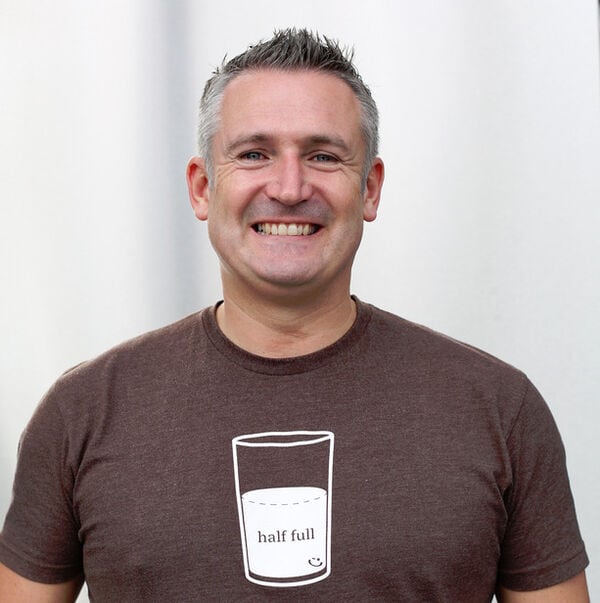 Mark Rowland runs a team of about 50 people whose efforts look to make downtown Las Vegas a very different place than it has been in the past. Rowland is doing this through what is called The Downtown Project Ventures (DTP Ventures). Rowland considers himself the "community actualizer" of the project, which is funded and supported by Tony Hsieh and Fred Mossier.

Rowland has made a ton of leeway when it comes to revitalizing downtown Las Vegas, so be sure to keep an eye out for the next projects DTP Ventures is looking to tackle to support co-learning, connectedness, innovation and entrepreneurialism in the community. We sat down with him during the 2015 Collision Conference to chat about his efforts.

Tell us a little about the DTP for people who don't know about it?

It's basically a revitalization project. We're trying to revitalize Freemont East. We own 62 acres of land and we're trying to create community where there was no community before.
What are some of the ways you're creating that community?
Investing in companies to try and help them start up a business – doggy daycares, coffee shops, private schools, healthcare facilities, etc. We are trying to find what the community actually wanted within their community. The project itself is $200M in realestate, $50M in small businesses, $50M in tech startups, $50M in arts, education and health.

That's a big investment. Why Las Vegas?

Tony Hsieh is the CEO of Zappos. This project is a cross between helping Zappos [based in Las Vegas] have a really cool vibe as an office as well as trying to recreate the community. It's a lot of fun and hard work. It's year 3.
How are conferences like Collision integrating themselves with the downtown project?
The cool thing is that Collision wouldn't have happened without the downtown project. We haven't funded Collision at all, so this is an awesome example of us inspiring people to do things in this geographic area. $350 million is a lot of money, but not a ridiculous amount of money. To do a project like this, you probably want to spend $3.5 billion, but we don't have $3.5 billion to play with. That's why we want to inspire people to help as well. It was described to me as:

We're building the iPhone and we're building four really cool apps for the iPhone. For this iPhone to really take off, we need 50 really cool apps. We've built the infrastructure, and the cool apps, but we need to inspire you – the developer – to create more cool apps for the iPhone. Someone's got to start, and that's what we've done.

Where are the places that you're putting the little money you have to make the most impact?

We have a community outreach program to ask people what they really want. Things like doggy daycare, places to hang out, co-working spaces, bars, etc. The Gold Spike Oasis is an example of one way we've done that.

What's your favorite place to hang out in downtown Las Vegas?

Ok, so I'm a Yogi that is a vegetarian, so the yoga studio, juice bar and vegan restaurant.
References: downtownproject