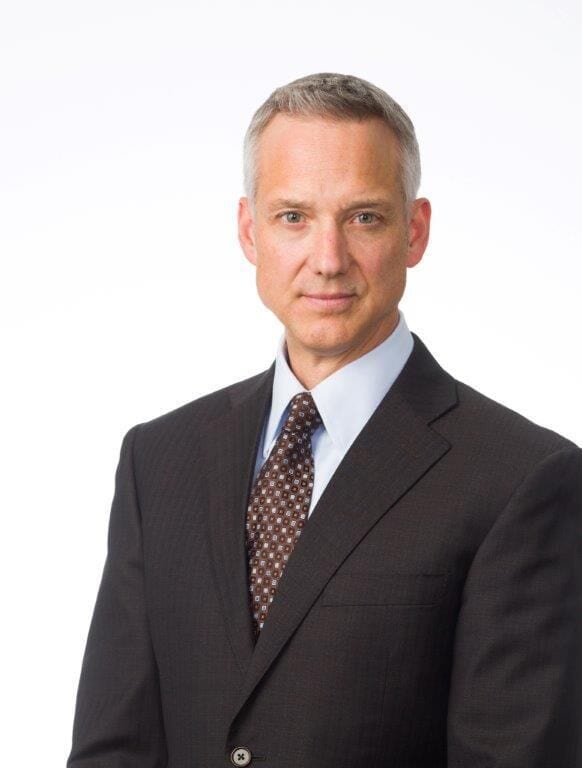 Mark Rainey is the VP of Marketing for WILD Flavors & Specialty Ingredients. Mark bolsters an impressive resume, having worked in the flavor and ingredients industry for many years. He admits to being fully immersed in this world likes to take it very seriously. As Rainey puts it, "Food and beverages are universal ties that unite and represent us culturally."

8 Questions with Mark…

1. What makes an innovative culture? How do you create a culture of innovation at WILD Flavors & Specialty Ingredients?

Merriam-Webster defines culture as "enlightenment and excellence of taste acquired by intellectual and aesthetic training." This definition truly embodies the culture and our approach to innovation at WILD Flavors & Specialty Ingredients. For us, the two go hand-in-hand.

Our organization and culture were built over time on a solid foundation of creativity, intellectual curiosity and inventiveness -- all hallmarks of innovation that are uniquely part of our cultural DNA. Our employees are dedicated to the enlightenment and excellence of taste, individually and collectively in a way that cannot be easily replicated, because this kind of culture can only evolve over time.

2. Do you have specific rituals for resetting your team to be creative? How does your team generate new ideas?

WILD Flavors & Specialty Ingredients is fortunate to be surrounded by very talented, diverse-thinking, inquisitive and naturally innovative colleagues. We continuously develop and flex our creativity and innovation muscles by employing a wide variety of exercises, approaches, processes and techniques on a regular basis. These range from one-dimensional consumer listening exercises to two-dimensional ethnographic research approaches with targeted consumers, multi-dimensional brainstorming sessions and processes with customers -- or even all-out, high-definition, full-immersion design sessions where we go further into a market, supported by consumer-aided design and provide clients with turnkey product development.

We employ all of these exercises regularly, depending on our customer's needs, to generate new ideas, identify or even initiate emerging trends and to help our customers solve their brands' technical flavor, taste, color and consumer challenges.

3. How do you identify trends? What resources does your team use to spot trends and consumer insights?

Ah, now you're getting into trade secrets... the answer lies deep within our DNA and our intellectual and aesthetic training.

Of course, we also use many of the same tactics, tools and techniques that everyone else does, for sure. But for WILD Flavors & Specialty Ingredients, those are just the baseline. What I firmly believe truly sets us apart are two key things:

First is our ability to actively listen and to hear. It's really that simple. By actively listening and actually hearing what our customers and consumers have to say, we can apply their keen insights to our own creativity and inventiveness. Solving particular customer or consumer problems is inherently difficult for most, but WILD Flavors & Specialty Ingredients has honed this into an expertise over the years and our customers continue to tell us we're hitting the mark.

Second is WILD Flavors & Specialty Ingredients' ability to go beyond trend-spotting… to trend-anticipating. Knowing how, where and when to go for insights is just the beginning. Sure, there's a formulaic, scientific approach we use for this, but a larger part of our success in this area really relies on our ability to make natural, synergistic connections from pinpoints to massive amounts of data. For us, this is key to the art, craft and creativity required for effective trend-spotting and anticipating and it's an ability that can only develop through years of training and practical experience. For many of us, this is what we do every waking moment of every day -- sometimes we even do it in our sleep!

4. How do you ensure you're getting trends/insights information that your competitors aren't getting?

Mostly answered above, but the short answer is that we have the best employees, as well as the experience and know-how to best leverage their talents and the information we collect. Trend information and insights are only useful if you have the right culture, innovative bent and experience to be able to translate them with accuracy. That's where WILD Flavors & Specialty Ingredients shines the brightest.

5. What is the biggest challenge you face when innovating?

One of the biggest challenges we face when innovating is establishing up-front alignment around semantics. As the principles and forms of innovation continue to evolve, so too, is the language around innovation continually being redefined and refined. Everyone isn't always on the same page when talking innovation, with terms like: incremental, red ocean, blue ocean, sustainable, radical, breakthrough, discontinuous, disruptive, open source, random, etc. Those are all innovation-related terms we frequently hear and know from different perspectives. There are others still, and a new term was probably just developed as we're talking. The initial challenge is to ensure we understand what our customers mean and want regarding innovation, without making assumptions per the jargon being used.

To ensure mutual success, we actively listen to and hear what customers are telling us about their innovation needs. This is what I was talking about earlier. It's a hard skill and a soft art. Once we have alignment on the meaning and intention behind our customer's innovation language, only then will we have a greater chance of mutual success.

6. Have you identified any gaps in your innovation process that you're looking to improve on?

To fulfill our commitment to innovation excellence and ongoing training, WILD Flavors & Specialty Ingredients has established extensive global and local networks of external and internal experts who ensure we seek out and incorporate diverse perspectives, new voices, process improvements and modern thinking. So, the quick answer is that we're always looking for ways to improve.

7. How do you find inspiration or ideas from adjacent industries? Or do you focus only on your category?

Again with the trade secrets… our thinking here really reflects how we view the global and local marketplace, our own organization and how we go about anticipating trends.

Given the tremendous speed at which consumers behave, the velocity at which our customers need to act and the extremely diverse nature of the categories we serve, we have to operate with lightning speed, fluidity and responsiveness. WILD Flavors & Specialty Ingredients is good at doing so through its ability to maintain a focus on and gain inspiration from, all food and beverage categories, both globally and locally. There are other leading-indicator industries we also watch closely to help us anticipate the "what's next."

8. Looking to the future, how is WILD Flavors going to be a leader in innovation?

To continue being an innovation leader, we must remain extremely focused on what's next for consumers. We have to continue anticipating our customers' needs and proactively providing tailored, differentiated and consumer-preferred eating and drinking experiences for their brands. We must also continue progressing our lifelong commitment to the WILD Flavors & Specialty Ingredients' hallmarks of innovation, those being creativity, intellectual curiosity and inventiveness.
References: linkedin and wildflavors