Setting the Scene for Success
Chris Anderson, SVP Brand Development Marcus Hotels & Resorts
Related Trend Reports
Architecture
,
Art & Design
,
Babies
,
Business
,
Hip Hotels
,
Luxury
,
Mobile
,
Pop Culture
,
Social Media
,
Tech
,
Travel
,
World
,
Youth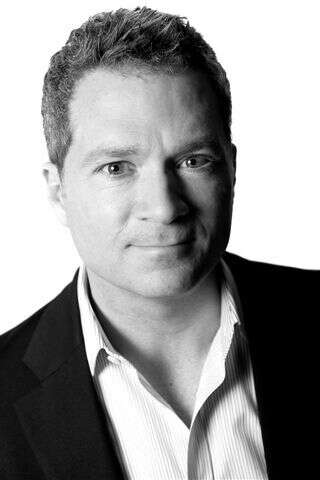 "I'm going to give you 652 reasons to fire me this year." Not a line most people would directly tell their boss, but if you're Chris Anderson, you wouldn't have it any other way because, as he boldly states, "If I can't effect change, I become stagnant and am no longer on my own creative path."
As the Senior Vice President of Marketing and Brand Development, Chris runs everything from sales channels, revenue strategy and all the marketing engines including e-commerce and brand and concept development for Marcus Hotels & Resorts, based in Milwaukee, Wis. Describing the workplace culture at Marcus Hotels, he describes how he is careful to create an atmosphere that is welcome and open to innovation, often partaking in meetings with the various teams he oversees and encouraging people to come up with wild and creative ideas. "Because everything is digital nowadays," Chris continues to explain that everything his team plans revolves around the way Gen X and Millennials have come to expect instant gratification and real content from real people.

Three questions with Chris Anderson:

1. How do you create a culture of innovation?
As a team leader, I work to create an environment where, it's not only accepted, but it's expected for people to dream up new things and put their weird ideas on the wall. If you are not part of the process, you don't get invited back. We have a few rules when it comes to these dream sessions; the first is that we have to meet someplace different and unconventional because your standard everyday boardrooms are not conducive to our minds being open to new things. We ideate in a new space, which we call a "think space" so that we can come up with creative solutions and strategies. The second rule I follow is to separate these ideation meetings into two sessions with two separate groups. The first phase is where I get all my dreamers to attend so that they can get ideation flowing and come up with a few great ideas without any negative influence in the room… and by negative influence, I mean those who can't dream. In the second phase, we bring these ideas in front of the realists who act as a sounding board and ground the ideas in reality. I believe there are two different types of people, those that possess Moxy, and those that like to be around those that do. We also like to mix things up, holding meetings at different times of the day, sometimes inviting a fair portion of red bull and wine in a casual reception setting getting people comfortable so that their ideas flow more easily.
The human asset is extremely unique and I'm fine with separating my teams into those who have a propensity to dream and act and those who are comfortable with the status quo. We need both but most people don't bother separating them, fearing they may offend some. Boldly, I separate them to allow the innovators to dream without interference, then I bring them together to maintain a balance. It also keeps the realists on their toes as I think they all would like to be dreamers one day.
2. What resources do you use to come up with new ideas?
We use different survey tools and brand analytics to aggregate consumer data, but if you just listen to the customer, they will tell you everything you need to know. Getting your customer base to come back and grow is about how you choose to use the data at your disposal. As an example, we have tried to make the arrival experience as seamless as possible. For resorts and leisure travel, it can be hectic for families to make reservations and organize a trip, especially if it's their first time. As soon as you arrive outside our doors, we strive to make it a comfortable environment, paying attention to the smallest details such as overhead space heaters, welcoming music and a lobby ambassador who talks to and relaxes guests as they enter the lobby. Millennials who are out looking for adventure, on the other hand, experience this very differently than those traveling for leisure. For every situation, or customer stage, it is important to have someone controlling the scenography, making sure the scene is set perfectly in one of our most important stages – the lobby. This is an important room because people tend to sit and converse here, and everyone is constantly coming and going through the lobby, so it needs to feel immediately welcome; a a natural gathering place that has people longing to return once they've checked in.
We pore over user-generated information daily so we can tell when one of the pools is busy, when someone is having trouble with their WiFi or if they don't like the view from their room, and we try to fix problems quickly, while they are still on property. Monthly, we run a trend report to see any recurring issues for each month. We want to know as much as we can as fast as we can to create systems and processes where people sit down with the data and analyze it so we can change perception and understand what our guests are saying about the value proposition we offer. Higher rates may mean guests expect more and a high-demand situation means we pour on the service.
3. Have there been instances where outside influences inspire innovation at Marcus Hotels?
I love looking at innovators in the hospitality industry in general including airlines, restaurants and anyone providing a service. I'm a huge fan and follower of Richard Branson who is one of the biggest risk-takers and innovators out there right now. He is continually hosting think tanks and training seminars, trying to come out with the next greatest thing and millions of people rally behind him. It's about knowing how you can become part of the trend and using it to make your product or service better for the consumer. Not everyone wants to check in on a mobile app while some people crave the social media connection; you can't be all things to all people. We spend a lot of time thinking about how and why people buy and what it takes to make our product readily available.
Millennials are always a source of inspiration for us. I find that my youngest team members are great to get together for some fresh thinking. I always tell my team, life is one big R&D department and I reward people for taking risks. We often have cross-over from realists and dreamers because they have a positive influence on each other so I make sure to bring in people from different departments and age groups at appropriate times during our discovery sessions. Remember, there are people in life who have Moxy and then there are other people that like to be around those with Moxy, hoping to find their own, which reminds me of my favorite quote by Ralph Waldo Emerson, "Do not go where the path may lead. Go instead where there is no path and leave a trail."