Cultivating Creativity and Ingenuity
Jan Goessing, EVP at Mandarin Oriental Hotel Group
Related Trend Reports
Architecture
,
Art & Design
,
Business
,
Food
,
Health
,
Hip Hotels
,
Home
,
Life
,
Luxury
,
Marketing
,
Mobile
,
Religious
,
Social Good
,
Social Media
,
Tech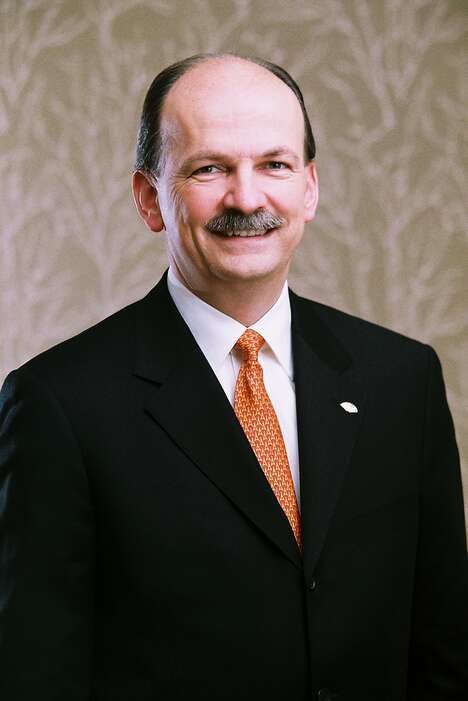 Speaking with Jan Goessing, Executive Vice President and Operations Director at Mandarin Oriental Hotel Group, it becomes evident that innovation and luxury go hand in hand. "For us," Jan explains, "innovation is based on our long-term vision to be recognized as the best luxury hotel group in the world. This objective was set by our CEO Edouard Ettedgui many years ago, and it continues to resonate in the quality of our hotels and the strength of our brand. After all, in our highly competitive industry, you can only lead if you are constantly developing and innovating."
The Group's flagship hotel Mandarin Oriental, Hong Kong celebrated a milestone 50th anniversary last year, and the Group continues to grow with steady and deliberate expansion plans. Jan states that as a hotel group, Mandarin Oriental's strategy of operating both owned and managed hotels remains at the core of their business model and helps keep innovation at the fore. "We know what it takes to both own and operate luxury hotels, and that means never standing still."
Four questions with Jan Goessing:
1. Where do you find the inspiration for some of your best innovations?
Technology is one of the key drivers of innovation, and something that we must embrace in order to adapt. While hospitality is all about personal touches, there are areas in which technology is critical to the guest experience, such as advanced in-room entertainment or streamlined guest services. During check-in and check-out, we're starting to see a mobile revolution and it won't be long before guests can receive texts with their room number and a bar code upon arrival to bypass the front desk altogether, if they wish. The transition from curbside to guest room will continue to become more and more seamless. When adopting new technology, however, it is imperative that we protect guest security and preserve our high standards of quality.
Inspiration can also come from outside industries, as we're naturally curious and always benchmarking against other companies to find insights for new ideas. Whether we read about new ideas, hear about them or see them, we're identifying opportunities all the time as we go through the world with our eyes wide open
2. How do you motivate your team to keep coming up with innovative ideas?
We aim to create an environment of empowerment and transparency at Mandarin Oriental that leads to a very healthy company culture. Our colleagues fully understand their responsibilities and yet they have enough room to fulfill them. It helps that we operate in a decentralized manner; individual hotel management has a good deal of control and responsibility. All of our General Managers lead with brand standards in mind, yet they also have a lot of flexibility when it comes to managing their own hotels. This offers greater opportunity to be innovative, producing unique concepts for their respective properties. And frankly, it's exciting to be innovative; it's a motivating part of our work. It helps create a dynamic environment that allows everyone to participate in the growth of the company.
Trust is also vital to creating a strong organization and a prerequisite for a culture of innovation as it fosters the confidence to experiment and challenge the status quo. We hire colleagues for the qualities they demonstrate, and then trust their ability to deliver service in innovative ways. We also have a very simple philosophy that we're in the people business and the guest experience is created through our colleagues. It's therefore key to treat our colleagues in the same manner we expect them to treat our guests. By doing so, the chances are we will have a top notch customer experience that also attracts and retains the best talent, which is critical to delivering the service that defines our brand.
3. How do you create a culture of innovation at Mandarin Oriental?
It's not a top-down approach; it's a grassroots effort. We don't have a designated manager or department tasked with generating innovation, we believe more in a culture of innovation where everyone is engaged in the process. Innovation is rewarded and incentivised on the property level and it's up to the General Manager to nurture that. General Managers identify incentives that are the most meaningful to their colleagues, adapted to their locations around the world.
We dedicate time in meetings to brainstorm and suggest new ideas. Not that long ago, Mandarin Oriental introduced partnerships with celebrity chefs and today we have more 3-star Michelin restaurants than any other hotel company in the world. You need a willingness to take educated risks when it comes to introducing this kind of concept, and we are always coming up with more ways to innovate. We need to do things others have not tried, while maintaining our luxury brand standards. I see Mandarin Oriental more as a luxury brand than a hotel brand, and we manage the company as other luxury brands would. This gives us a broader scope than the hospitality industry, allowing us to look beyond and draw inspiration from different sources.
On a corporate level, innovation is more dependent on the willingness of senior executives to bring ideas to the table and action them. We have strategy meetings where we look in-depth at every property and discuss opportunities for improvement and areas of development. And a lot of thought goes into every single detail, whether incorporating the latest in design or cutting-edge technology. Importantly, our focus will always be guest-centric. We have to provide a value proposition that allows guests to trust that we will deliver and exceed their expectations. At the end of the day, the success of our hotels speaks well of this strategy.
4. How will Mandarin Oriental Hotel Group continue to be a in innovation?
Innovation is a never ending process. Of course, we will keep investing behind our core competencies, namely creative design and architecture combined with guest centric technology, award-winning restaurants and bars, holistic spas and importantly, genuine service to our guests all over the world.
We're also going to see continued growth of our company. After announcing four new projects in 2012 in Bodrum, Marrakech, Chengdu and Atlanta, we ended 2013 with three new additional management contracts in Istanbul, Chongqing and Shenzhen, and we announced Bali in January 2014. As we open new hotels in top destinations globally, we need to ensure that our luxury brand is recognized as the best in each key location around the world. Each of our hotels needs to be a step ahead and we will continue to benchmark internally so that we are never standing still.
I believe that we will continue to embrace innovation with the same enthusiasm and dedication that has served our company for the past fifty years. And with that, I have every confidence that we are well on our way to fulfilling our mission to be the best luxury hotel group in the world.