Exploring the Millennial Market (INTERVIEW)
Lou Lenzi, General Electric Industrial Design Director
Related Trend Reports
Art & Design
,
Babies
,
Credit Crunch
,
Design
,
Food
,
Gadgets
,
Home
,
Inventions
,
Kitchen
,
Life
,
Life Stages
,
Lifestyle
,
Modern
,
Tech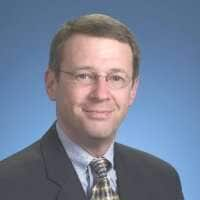 In the face of aggressive new competitors, General Electric recently renewed its commitment to being a top-shelf appliances manufacturer by investing heavily in innovation. GE created a robust internship program and built a strong infrastructure to support innovation and ideation going forward. One of GE's newest products is a kitchen appliance line aimed at millennials called Artistry, which was designed by 27 year-old former intern Tomas DeLuna. The line includes design elements specifically geared toward the Millennial generation, priced at a level first time home buyers can afford. According to Lou Lenzi, director of GE's Industrial Design Operation, this is a departure from the old approach. For the first time, GE looked at organizing products around user types rather than price points. The Artistry series is one example of General Electric's new way of approaching the appliance market.
3 Questions with Lou Lenzi

1. What is the biggest obstacle you face when innovating?
One of the biggest challenges is this is a two step business: there is the end user, but also the retail buyer, and that middle man can be your friend and biggest challenge at the same time. When we gather the insights on consumers, we have to come back and convince retailers that this is the way to go. That's the biggest challenge.
Over the past couple years, we've been getting in front of our customers. In the past, design would be a walled off studio with badge access and the whole thing. We've tried to be more forthcoming with retail partners. We've showed buyers and merchants 2016 concepts, but also ask for their input and have an opportunity to articulate why certain elements of those concepts are important.
2. What makes an innovative culture? How do you create a culture of innovation?
It comes out of what makes sense for General Electric in the appliances business. Where do we want to stand? That was the driver for innovation. The old model had problems. The question became what are we going to do differently? We recognized there are some new competitors on the scene. Fifteen years ago it was different, but now you have some really aggressive competitors. A few years ago, we were very much a silo development community: design was a sectioned off area of the company. Now, half of my team is embedded in the production development rooms.
3. How do you identify trends?
We look at a host of data. We have a consumer insights team and a design research team. They sift through the high-level macro trends and we also do an exercise that involves marrying macro trends with persona development to keep us fresh. It's called the "Home 2025" design blitz. It's an intensive 60 day project involving the design, R&D and consumer insights teams. There were four teams assembled, with each team focusing on a specific vision of the home in the year 2025. The teams were assigned based on 2x2 matrix with life stage on one axis (young to old) and physical space on the other axis (small to large.)