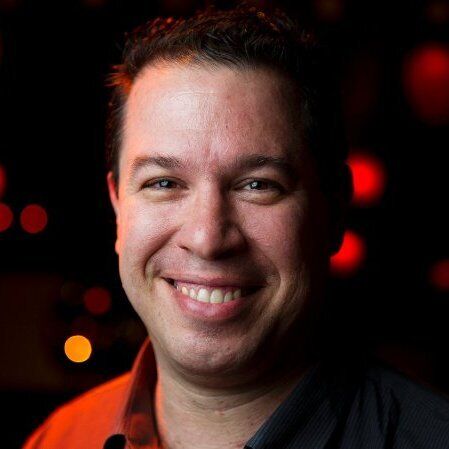 If you're looking to understand how to leverage the power of the crowd to propel your business, service or idea to its full potential then Lior Zoref is just the man you've been searching for. Zoref is a crowdsourcing expert that has helped dozens of top-tier brands like Unilever, Google, Microsoft and Nike up their innovation through crowd-based collaboration, a concept Zoref refers to as 'Mindsharing.'

Known as the Crowd Wisdom Researcher, Zoref encourages individuals to think alongside one another to come up with new and better ideas collaboratively on platforms such as Facebook with his newest book fittingly titled, Mindsharing: The Art of Crowdsourcing Everything.

Three Questions with Lior Zoref

1. What is the biggest challenge you face when innovating, or helping others innovate?

For me, the biggest challenge I face when innovating is making sure that I'm as creative as possible throughout the process. My solution to this roadblock has been to focus on inspiring others to be creative with me rather than focusing on solving all of my problems independently.

Organizations and government agencies such as Procter & Gamble, Boeing, and NASA also take this kind of approach. By tapping into the collective brainpower and creativity of a big crowd you can solve problems better, faster and at a lower cost than ever imagined.

NASA, for example, has its own dedicated site or "pavilion" called InnoCentive. In one case, NASA asked their crowd to brainstorm a simple way for astronauts to do laundry during long-distance space travel. As a result, NASA received almost 600 potential solutions in response to this problem from InnoCentive's pool of "solvers." By encouraging the creativity of others and seeking their input any person or company can foster their own creativity and use crowdsourcing to their advantage.

2. Why do you think it is important for innovators to tap into the power of crowdsourcing?

We all struggle to make the right decisions, be creative and stay innovative. However, as innovators we do not need to be alone in our pursuits. By tapping into the power of crowdsourcing, we can all access the ideas, wisdom and collective expert advice of the crowd. I call this process "Mindsharing," because it is a form of crowdsourcing that doesn't ask people to think for you but instead to think with you. You'll surprise yourself by the number of incredible ideas you can come up with when you have the support of your crowd.

3. What are the benefits of leveraging a Mindsharing mindset?

Mindsharing can help anyone solve myriad problems. People have used it to alter their career path, buy a home, make solid financial choices and even to find the love of their lives! By working with your connections you can poll advice from the collective intelligence of a broad and diverse crowd to solve any problem and come up with countless brilliant ideas.
References: amazon and mindsharing.info