Tapping into an Untouched Market
Linda Suh, CEO & Co-Founder, Cloud b
Related Trend Reports
Art & Design
,
Babies
,
Customization
,
Design
,
DIY
,
Fashion
,
Hip Fashion
,
Life Stages
,
Lifestyle
,
Marketing
,
Photography
,
Pop Culture
,
Tech
,
Toys
,
Youth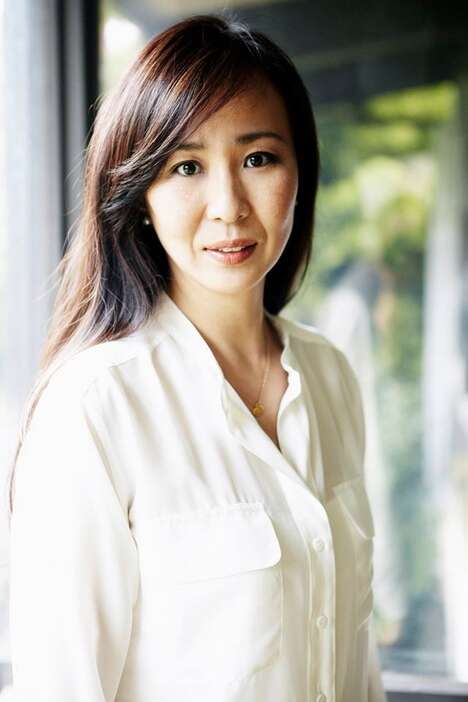 In 2002, Linda Suh was a first-time mother enduring all the trials and tribulations that new parents must face. She was amazed by the wide array of baby products available, but dismayed by the fact that many of them provided little value. Linda quickly realized that modern-day parents needed products that were stylish but also innovative and useful. Inspired by her experiences as a first-time mom, Linda Suh, along with several partners, founded Cloud b.
One day, Linda received a gift: a baby sleep bag from Europe. Suddenly, her two-month-old daughter began sleeping through the night. Linda started doing research and realized that there was no product like it in the U.S. Not only did the sleep bag help Linda's daughter sleep through the night, research showed that it reduced some of the risk factors associated with Sudden Infant Death Syndrome (SIDS). Linda knew she had a product that would not only make parents' lives easier, but also help children sleep more safely.
Existing sleep bags were drab and utilitarian. Linda knew her next step was to utilize her fashion experience to modernize the sleep bags for new parents. Her new sleep bag, the Lullabag," became the first product Cloud b brought to market. Linda was tapping into the "untouched sleepy market" as she calls it - a market that nobody was addressing.
To address that need, Linda and her partners had to explore the factors that contributed to good sleep in general. They learned that sleep could be promoted through the senses: sight, sound, scent and touch. They decided they would create plush products that were not only stylish, but would help soothe each sense -- in other words, to create "plush with a purpose." Their second product, the Sleep Sheep, used the gentle sound of a mother's heartbeat and other soothing sounds to help lull babies to sleep. They then created the "Lavender Lab," a cute plush dog that used natural lavender to help promote deep sleep. Soon, Cloud b offered a full line of products that added purpose and value to what had traditionally been simple stuffed animals.
5 Questions with Linda Suh
1. How does your team generate new ideas?
New ideas can come from anywhere, at any time. Although we have product development meetings every week, sometimes a good idea will come up during a finance meeting -- we're always going off on a tangent. The main product developers have been together since the inception of the company so we know the niche we are in and work well together. Targeting a specific niche from day one helped focus our product development. That singular focus helps us design products that are thoughtful, that serve a purpose but still show attention to detail and quality.
2. Do you have specific rituals for re-setting your team to be creative?
We try to look at everything with an eye toward new ideas. We attend trade shows outside our industry to try and spot design trends, but also to learn about new technologies that might work for our products. The creative spark could come from anywhere.
Also, the core Cloud b team is innately creative. We surround ourselves with fun, colorful products everyday -- and it doesn't hurt that we all love what we do.
3. Has there ever been an instance where another industry has influenced an innovation at your company?
Yes; shortly after we released the Sleep Sheep, we wanted to design a product that created the illusion that your child was sleeping under the stars. We looked at several ways to do this, but conventional bulbs could not project sharp stars, and halogen bulbs got too hot and used too much power. But my partner, Jeff Johnson (a founder and CTO) came up with the idea of using LEDs. Just a few years earlier that wouldn't have been an option, but LEDs were getting brighter and more affordable every day. After a bit more development and meetings with LED manufacturers, we were able to create the Twilight Turtle, which fills your bedroom with stars but stays safe and cool. So without the LED technology developed in another field, we could have never created the innovative Twilight Turtle, which went on to become one of our most popular products.
4. What makes an innovative culture? How do you create a culture of innovation?
You have to be able to bring ideas in from anywhere and everywhere to try and create products that haven't been seen before. We choose not to be "copy cats," and take more of a creative angle. To be creative, you have to nurture a collaborative environment. People need to be able to suggest things openly without being judged. Plush toys have been around forever, but sometimes a "crazy" idea can turn a conventional product around and make it special.
5. Looking to the future, how is Cloud b going to be a leader in innovation?
I think we have to look at the consumer and how people's lives evolve. The children now are not the children of yesterday. We have to keep an open mind and see what the children of today need and like. Happy child, happy family. We will continue to create products that serve the purpose of wellness in the family.