Differentiating Products in a Competitive Market
Linda Stephenson, CEO, Mèreadesso
Related Trend Reports
Art & Design
,
Branding
,
Business
,
Celebs
,
Cosmetics
,
Customization
,
Design
,
Drinking
,
Fashion
,
Fashion for Men
,
Food
,
Hair
,
Hip Fashion
,
Inventions
,
Lifestyle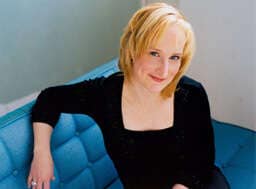 Linda Stephenson, CEO at Mèreadesso, is a chemist, biologist and botanist by profession and has been in the beauty industry for 25 years. She boasts an illustrious career and was a former cosmetic executive working with world-class cosmetic brands such as MAC and Estée Lauder. Ten years ago, Stephenson began her own consultancy and was helping corporations to develop their own product lines. It wasn't until five years ago that it dawned on Linda to create her own line. She saw room for growth and seized the opportunity to formulate her own value innovation. It has been her life's work and the result is Mèreadesso. The extraordinary line of multi-purpose products is simple, easy to use, effective and on the rise.
4 Questions with Linda
How do you motivate your team to come up with ideas?
What differentiates our effortless products from others is the fact that we offer one-step products for everyone. For instance, our 'ALL-IN-ONE' moisturizer is unisex and for all skin types. It does not compromise ingredients or effectiveness and works to make your skincare regime simple. We derive our motivation from personal pet peeves and attempt to provide smart solutions to make everyday routines easier.
What makes an innovative culture? How do you create a culture of innovation?
It is pretty basic; I hire people that I like. They are incredibly skilled and have the ability to work hard and independently. A positive attitude is almost as important as a candidate's background and technical skill set. There is a personality that works in sync with our team and our enthusiasm and belief in Mèreadesso is infectious.
How do you identify trends? What resources does your team use to spot trends and consumer insights?
There is an advantage to being in the beauty industry for so long. I make an effort to never exclude a certain group. Nowadays, trending occurs rapidly and is changing at lightening speed. There is no lag in markets due to social media, the Internet and it is evolving quickly. We try to keep a pulse on global and local trends and insights. We need to constantly be expanding our horizons and be in tune with political and international shifts. This is integral for cosmetic regulations and developing new products.

Looking to the future, how is Mèreadesso going to be a leader in innovation?
We are constantly growing and becoming more relevant to the consumer. I think our point of differentiation is resonating with our broad consumer base. I do not desire to become a mega brand, but every product will be clear, concise, solve a problem and make the consumers' lives better and easier.