Driving Innovation to Shape the Future
Linda Hewson, Director of Windows and Creative, Selfridges
Related Trend Reports
Business
,
Celebs
,
Fashion
,
Gadgets
,
Hip Fashion
,
Interactive
,
Luxury
,
Marketing
,
Media
,
Photography
,
Pop Culture
,
Retail
,
Shoes
,
Tech
,
Ultra Luxury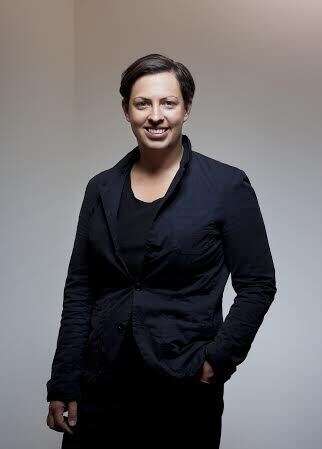 Linda Hewson is the Director of Windows and Creative at Selfridges. Linda has been heavily involved in Selfridge's Festival of Imagination, a festival delving into the power of the mind. The store is exploring imagination, and how it will drive innovation to shape our future. Selfridges is famous for its captivating windows, and during the Festival of Imagination, the windows will explore different innovative people. This includes maverick designer Rold Sachs, and British design innovator and artist Dominic Wilcox. By taking on such creative and innovative projects, Selfridges will continue to stay a leader in the retail world.
5 Questions with Linda Hewson
1. How does your team generate new ideas?
We are lucky with our structure and retail fields, as the creative team is broken down into different sections: research and innovation. New trends, picture researching, fashion shows, blogs and travel inspire us. We look at all of these areas, and turn our inspirations into creations. The new, the exciting, and the relevant turn into projects and concepts. The Windows Team is made up of ten people, and the Creative Team is a team of twelve. Outside of this, we have a graphics team, and a visual merchandising team. We all work together to make Selfridges a creative work environment, and we are always coming up with exciting projects.
2. Do you have specific rituals for re-setting your team to be creative?
We have a research team that meets every Monday in the afternoon. We have a slot called: 'The World This Week,' and the press can bring up new things for discussion. We also have 'Word of the Week,' encouraging news, fashion and unusual facts to be shared. Everybody is encouraged to share opinions and ideas here.
'Man on the Ground,' is when we go and look at exhibitions, and everyone edits everything down. We also have a weekly 'Hot List,' which is when the entire business brings up ideas that they found in blogs, and newspapers. There is quite a lot of time put into brainstorming with all of the teams, and we are quite big on collaboration. We recruit creative people, and we are constantly talking about ideas.
3. Has there ever been an instance where another industry has influenced an innovation at your company?

We recently launched the 'Festival of Imagination,' which is a six-week project, looking to unlock the power of one's imagination. It also looks at the future of facing products, designs, and inventions. There are two windows at our London Store on Oxford Street, now displaying some James Dyson's work, and that of new inventors he is fostering through his foundation, The James Dyson Foundation. We actually have the first cardboard prototype of James Dyson's vacuum cleaner. The window shows the whole creative process, and how he arrived at this invention. We are also looking at technology and the future, as well as retail and product display.
4. What makes an innovative culture? How do you create a culture of innovation?
We are actually the first team to move across the road from the main office. It is a test bed for a new way of working, in that office environment. The office is open, and there are areas for presentations with white boards, and even a library area. This encourages people to move around, interact, and have conversations. It also really helps to keep the innovation strand alive, with a collaborative source.
5. Looking to the future, how is Selfridges going to be a leader in innovation?
We have a great history, and when the store opened in 1909, it was open to everyone. We really are a retail theater. In the store, we have a brand purpose: to surprise, amaze, and amuse our customers. We always want to tread on new grounds, and see how we can push the boundaries of what can happen within a retail space as much as we can.