Leveraging Social Media Strategy and Presence
Keith McArthur, VP of Social Media at Rogers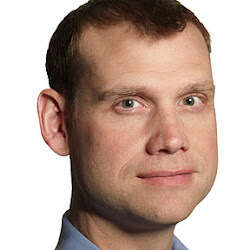 For many years now, Keith McArthur, the VP of Social Media at Rogers, has been in tune with online marketing and driving the social conversation for Rogers on the Web. Prior to joining Rogers in 2009, Keith guided online social strategies for brands like Staples, Subway and Canada Dry. We recently spoke with Keith about the importance of leveraging social media and how to win in the online arena.
5 Questions with Keith McArthur
1. How do you motivate your team to come up with good ideas?
I'm lucky because I have a great team. The people who are attracted to working in social media are the kind of people who are always on the lookout for what's new and exciting. Coming up with awesome ideas is never a problem so we spend a lot more time converting good ideas into great ones – ones that that drive business goals, such as improving the customer experience and raising awareness of our latest products and services.
2. What resources does your team use to spot trends?
We set aside time during our weekly meeting for a case study to be presented by a team member. Everyone takes a turn presenting their case. It's good for me because it keeps me up to speed on what's new, and it's good for the team because it reminds them to keep on top of things and to be constantly on the lookout for the latest trends. We also use a private Google+ circle to share links within the team. And we also hold a regular social media breakfast where people from across the company come together to share their successes and learn from each other.
3. How significant is the topic of trend spotting to your business?
It's incredibly important to my team's role in social media as well as for Rogers as a whole. On my team, we sometimes use contests and games to come up with ideas. One in particular is called the "Thievery Assignment." Each team member goes out and finds an amazing trend or social media campaign, and then they come back, tweak it and re-imagine how it might work at Rogers. We each present our stolen idea then reward the best ideas with prizes.
4. Can you describe innovation at your company?
Rogers is a company that defines itself as innovative and it becomes a self-fulfilling prophesy. Our history of innovation helps us attract innovative people who want to work here. We think of ourselves as a company of 30,000 entrepreneurs. The history of the company is that we grew by making big bets on innovation, whether it was on cable television or wireless data. We continue to do that and that we're still betting on what's new and what's next, in areas like machine-to-machine communications and mobile payments.
5. How do you create a culture of innovation?
Innovation is the ethos of the company, so on my team, it's more organic than process-driven. But at the end of each calendar year we review the big ideas and trends we've identified through the year. Once we get the big ideas and refine them, that's when it becomes more of a process, making sure we're using social media to its maximum potential to make customers more engaged with our brand, and to improve the customer experience.