Why Leveraging Consumer Insight Matters
Marilyn Foster, Director of Innovation at Molson Coors
Related Trend Reports
Art & Design
,
Bizarre
,
Branding
,
Business
,
Design
,
DIY
,
Drinking
,
Fashion
,
Food
,
Gadgets
,
Health
,
Lifestyle
,
Marketing
,
Media
,
New Ventures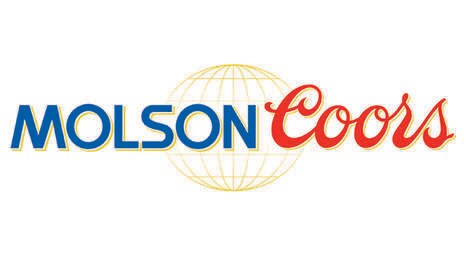 As the Director of Innovation at Molson Coors Canada, Marilyn Foster understands the importance of trend spotting and leveraging consumer insight in order to develop products that fit the needs of today's consumer. In a recent discussion, Foster outlines the importance of trends, insights and accountability in company culture.
4 Questions with Marilyn Foster
1. How do you motivate your team to come up with good ideas?
We have a dedicated and growing innovation team, but we encourage ideas to come from all over our organization. People are allowed to nurture and develop ideas, and there is clear ownership and accountability to bring the ideas to life. We encourage our team to look at the bigger picture, to get out into the market and look at food, fashion and culture for inspiration. At Molson Coors, there's just a momentum and excitement to always be creative.
2. Is the topic of trend spotting of any significance to your business?
Trend spotting is critical to our business. Many of the trends that we see across other CPG categories have relevance in the beer category as well. For example, we saw that Iced Tea was one of the fastest-growing non-alcoholic beverages, and married that with our #1 brand, Coors Light, to create Coors Light Iced T. This is the first-ever line extension for Coors Light, created right here in Canada, and the launch has surpassed our expectations. Another example of a trend we leveraged was consumers' growing interest in health and wellness. This inspired us to launch Molson Canadian 67, offering consumers all the taste and experience of a full-flavoured beer, with half the calories of a glass of wine and only 3% alcohol.
3. How do you create a culture of innovation?
Innovation is at the heart of our culture at Molson Coors. What I find unique about the company is that it's very cross-functional. From our brewmasters and marketers, right up to Peter Swinburn, our Global CEO, everyone has personal accountability for delivering a successful pipeline of new products each year. About 10% of the products in our portfolio today didn't exist 3 years ago, so you can see the critical role innovation plays in our culture.
4. Looking to the future, how would you say your company is going to win in the "innovation sandbox?"
Our future as a business depends on our ability to innovate. Consumers are looking to be "wowed" with new flavors and experiences, and we want to create this excitement in the market. We are very focused on thinking more broadly about the "drinkscape." Until a few years ago, we defined our market as really just beer, when the reality is that consumers choose from more than one category, opening up many new opportunities for us in adjacent categories like wine, coolers and spirits.