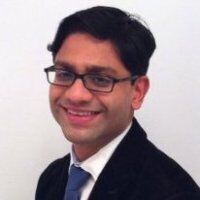 Ashish Braganza describes his role as the Director of Global Business Intelligence at Lenovo as being focussed on three key areas – optimization which involves personalization and innovation practices, forecasting and modelling regular business intelligence reporting and, finally, data management and data architecture for the rest of the organization. As I spoke with him, I quickly learned that all three of these areas are highly interconnected and dependent on each other.

Three questions with Ashish Braganza:

1. How do you motivate your team to generate good ideas?

It all starts with the hiring. My team has a lot of Type-A personalities because, at Lenovo, we want each person to run their own projects and ideas, and we empower our colleagues with a sense of ownership – you touch it, you own it. I run a great team, but at the same time, I can trust that each person on my team is driven to see their projects through.

In terms of bringing new ideas to the table, it starts with the company culture; pioneering is one of our core essential tenets. The rate of tech obsolescence is so high that we are always one innovation away from becoming obsolete. Therefore, we can never be complacent and it is in our DNA to constantly be on the lookout for the next innovation. We keep a part of the budget aside for proof of concept so that we can always try out new ideas and technologies and then we debate each other internally. We actively encourage constructive conflict because it creates a sense of competitiveness which is vital in our industry. People come to the group with their ideas, making sure to solidify their pitch because they know that they need to be prepared for battle. Everyone on our team is opinionated and strong-willed, so there's definitely going to be conflict, but that's not necessarily a bad thing – it's how we drive innovation.

2. How do you identify trends? What resources does your team use to spot trends and consumer insights?

We do a ton of industry research, even on the weekends. My team is extremely well read and, even if they are not on the clock, they are constantly busy reading up on new developments in the tech world. However, with a fixed limited budged, we have to be realistic when it comes to how much money we can spend compared to our competition, so we take calculated risks. Just because we see a trend emerging, it doesn't mean that we will be the first to jump on the bus. We deliberately prefer to take the second lead so that we can see whether a product will gain traction before we jump on it. With the high rate of obsolescence in the tech industry, we're not necessarily looking for the latest fad on the market, we're looking towards that long-term trend sweet spot.

3. How do you ensure you are getting insights that your competitors don't have?

I like to use the slingshot analogy taken from NASCAR: In a race, there is advantage to being the second car right behind the lead car; you're pretty close to the lead and there's an air pocket right behind that first car that is considered the sweet spot. With this strategy, as soon as you near the finish line, the air pocket creates a slingshot effect that allows you to catapult in front of the competition. So while we don't necessarily want to be the lead car throughout the race, we know how to spring into action when we spot opportunity. Being a leader in your field is extremely hard, but it's not just about leading, it's also about how well you can execute. Leadership is great but execution is the defining factor and we strive to win on both fronts.