Growing Sales Via Menu Innovation (INTERVIEW)
Len Van Popering, SVP Product Development, Arby's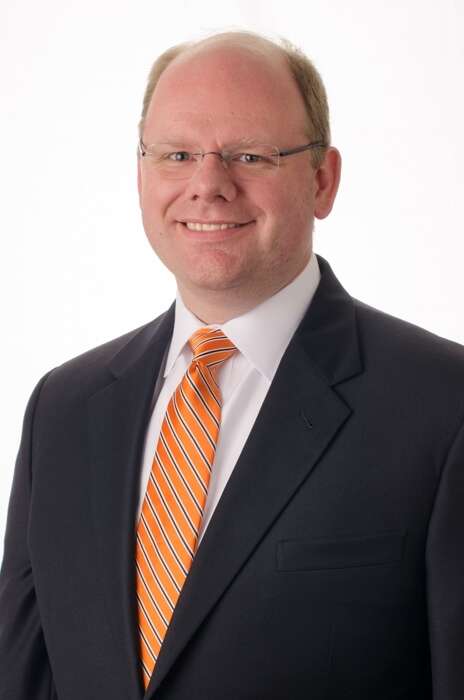 Arby's is in the midst of turning up the volume on its menu innovations, thanks to Len Van Popering, SVP of Product Development and Innovation, and his team. One method of opening up the scope of innovation at Arby's has meant finding ways to encourage ideation among employees and empowering them by tapping their leadership capabilities. The result has been 12 consecutive quarters of sales growth and more new menu items than Arby's guests have seen in years. In his position, Len manages a team of professionals, including corporate chefs, food scientists and marketing managers, each of whom contribute to what has become a very robust pipeline of products to appeal to Arby's guests.
4 Questions with Len Van Popering

1. What makes an innovative culture at Arby's?
We've achieved 12 consecutive quarters of sales increases and brought to market four times the number of new menu items than we have historically. We've moved from a business with quarterly planning to one with two year timelines. When you can move from an organization that has more of reactionary approach to innovation to one focused on thoughtful planning, that's something that helps to create a work environment people want to be a part of. We would be unable to achieve what we have without alignment and support across several groups. You need everyone from the CFO to the CEO and CMO aligned on what you're trying to create. I've witnessed visionary leaders at Arby's who have enabled the innovation team to help move the business forward. Executives may come and go over time; the way this culture of creativity becomes sustainable is through delivering a track record of results and by engaging cross functional teams, so they have vested interest in the progress.
2. How does your team generate new ideas?
We deploy many techniques to generate new ideas. One involves engaging our thousands of team members across the country in a suggestion-type program, called "Hey Chef Neville!" Named after our Executive Chef Neville Craw, the program is aligned with Arby's menu innovation priorities. Many companies ask employees to send in ideas, but I've found most of them motivate very little participation, and the ideas are often so random that they are difficult to assess. We've created internal branding around our program where every quarter we have "idea challenges." We ask a specific question like, "What are some of your favorite sides and snacks to enjoy during summer months that we should offer?" That kind of question would be aligned with the projects we have going on at a Brand level, so there is context for our team members. With this approach, we receive ideas that are more relevant to our goals. Culturally, we've also adopted an approach that even if just one member of our team believes passionately in an idea, they can keep it alive depending on where we are in the development stage gate process. The Hey Chef Neville! program and how we engage the development team are just two components of a much broader innovation process.
3. What is the biggest challenge you face in innovation?
Two challenges come to mind. The first has to do with balancing near term menu opportunities with longer-term development priorities. We have to be making investments today to generate a robust future product pipeline that addresses the needs and wants of our guests 1-3 years out when they may not know themselves what they'll want to eat in the future. The second is creating a string of meaningfully unique menu items. It's one thing to introduce breakthrough ideas, but they still need to connect back to overarching brand strategies that guests will find motivating over time – not just creating buzz for the moment.
4. Have you identified any gaps in your innovation process that you're looking to improve on?
My philosophy is no innovation process is ever complete. We are continually looking for new programs and new ways to engage stakeholders and potential stakeholders who have points of view that can advance our cause. Outcomes of those partnerships can vary. What's critical is continually pushing ourselves to innovate our process and to seek opportunities to engage these constituencies, and experiment, and find ways to fail fast if that's what's going to happen, and then to understand where it's necessary to invest more time and energy into an idea to see it come to fruition. Results are more compelling than process; everyone has process, but not everyone can produce results. It's the talent, deployed with the right leadership and working within the right structure, that can help organizations move from generating good ideas to great ones.