Impressing Clients with Impactful Touches
Paddy Brearley, Managing Director, Legacy Hotels
Related Trend Reports
Babies
,
Boomers
,
Health
,
Hip Hotels
,
Mobile
,
Pop Culture
,
Social Media
,
Tech
,
Travel
,
World
,
Youth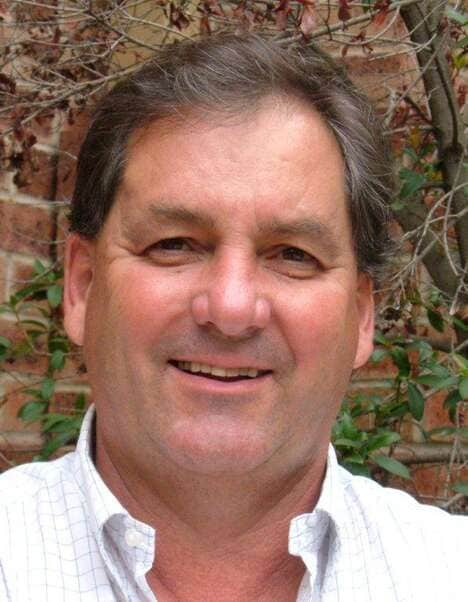 Born in the UK and emigrated to South Africa, Paddy Brearley, the Managing Director of Legacy Hotels & Resorts, tells me that he loves his stomping grounds, describing the people and the continent as wonderful and welcoming.
Working his way up from bartender, Paddy is now the Managing Director of 25 top-rated 4 and 5 star hotels across Africa and South Africa. "The most important thing about our industry," he explains, "is that everyone, including guests and employees, are incredibly passionate about travel and hospitality, so we're constantly getting feedback about what people want and expect from their stay." With each room presenting its own unique challenges, Paddy explains that quality service is the real differentiator when it comes to a guest's experience.
Three questions with Paddy Brearley:

1. How do you motivate your team to generate good ideas?
To differentiate your business in today's changing world is not easy. Selling your brand has moved from capturing demand (solution selling) to creating demand (telling the guest what he needs). I work with different types of teams; in the head office, we're all focused and know what we have to do to accomplish our goals. In the hotels, it's very different because it's a much more practical place where you need to have regular conversations with the teams and keep people energized. From the top to the bottom, all employees are encouraged to have an average of 4-6 ideas that they need to implement every 6 months. It is amazing to see the spirit and enthusiasm that they put forth and it can be very energizing for sparking creativity within the teams.
We have a program called 'Magic Moments,' a "living" strategy that is forever changing, thus bringing little but meaningful surprises that we know will make a difference to our guest experience. A special cocktail for example, or a lollipop on the pillows with a small note instead of the traditional chocolate – little touches that will make each hotel last in the memory of the customer. Food is an easy one because chefs are always creative and we're fortunate enough to have some fantastic chefs in our South Africa and Africa locations.
At the end of the day, we're only here because of the clients so all of our ideas are geared towards making their stay more delightful and we give recognition and reward staff for exceptional ideas.
2. How do you identify trends? What resources does your team use to spot trends and consumer insights?
We do our research online and though magazines, but our hotels often rely on the GMs who drive them. The younger GMs tend to be more creative and adaptable to new technology. It's all about how we can better the customer experience.
At the same time, each of our guests want something different; we have these amazing Game Drives and we know that our guests who go on these drives want something a bit extra. We try to anticipate those needs and provide surprises like hot snacks and drinks on chilly days or cold refreshing cocktails on warmer days.
3. Looking to the future, how will you continue to be a leader in innovation?
Innovation is easy to think about, but getting everyone on the team to support it and actually putting it into action can both be quite difficult challenges. People fear change, but for us, the customer is king and we want to be constantly improving what the customer wants. We've started growing our
gymnasium, spa and health treatment facilities because that's what people are finding exciting these days.
Changes in technology are huge around the world, soon phones will be obsolete in hotels and the television will become the central billing and communications system. You can order room service and look at your bill from the TV screen which helps us in our aim to go green and cut down on costs. We have a program called 'The Heritage Program' for our efforts to keep the universe as healthy as we can, a goal that is of particular importance to us here in South Africa.
We're currently focused on upgrading our properties and continuing our expansion into the health and spa categories. We may be a bit behind in world trends but when it comes to Africa, we're way ahead. We need to ensure that we're giving our customers the things they've come to expect such as free WiFi and other small touches that add up to make a huge difference in their stay. There is a Japanese adage I like called Kaizen, which is the philosophy of continuous improvement. It can be difficult to change your ways but you always want to improve.
Remember the following from 'The Art of War,' "You don't defeat the enemy... you defeat the enemy's strategy." For us, "innovation," like 'Magic Moments,' will keep us relevant in the immediate future.