Understanding the Consumer Mindset
Jackie Dhaeyere, Consumer Insights Manager, KFC South Africa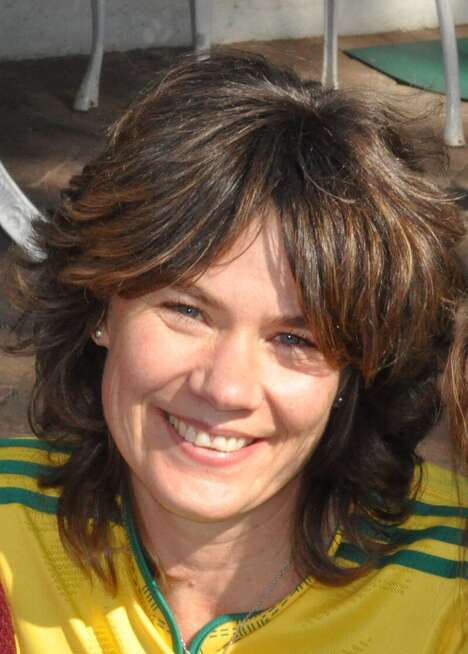 Known for its delicious chicken, as well as its fast and reliable service, Kentucky Fried Chicken in one of the most well known names in the fast food industry. Keeping customers satisfied by offering a wide range of products, KFC South Africa is the perfect blend of innovation, and staying true to brand DNA. Jackie Dhaeyere, Consumer Insights Manager, is dedicated to learning the inner workings of her customer, and providing them with items they will love. Her direction and passion is infectious, and with many new processes put into place, KFC will continue to be one of the best restaurants in its category.
4 Questions with Jackie Dhaeyere
1. How does your team generate new ideas?
Generating new ideas is really a joint effort between marketing, innovation and the FIT (food, innovation and technology) team. A lot of our ideas are product concepts from other KFC markets. At Yum, we have a strong culture of sharing. By getting exposure to other markets, we get to see what has worked, and what hasn't, and we get the opportunity to learn about how to possibly do something better as opposed to 're-inventing the wheel.' We are encouraged to build on one another's ideas and to learn from one another. The FIT team also has a number of great food suppliers that come to them with a lot of interesting ideas. A few times a year we arrange a Supplier Innovation Day, which allows our suppliers to showcase their ideas and product inspirations within a friendly, but competitive environment. Our employees love it too as they get to experience these culinary delights as consumers. We trawl the internet and do a lot of desk top research uncovering all sorts of food trends. We also do "QSR Safaris" where we spend a day visiting competitor outlets, tasting and experiencing what they have to offer.
2. Do you have any specific rituals for resetting your team to be creative?
It's important for us to remain creative. On the food development side, we have a test kitchen at our RSC, and the technical team "plays" with new product ideas, which is a great way to inspire creativity. From a consumer perspective, we consume the media that our leading edge consumers are exposed to, and we immerse ourselves in their day to day environments. We want to experience the food retailers that exist in their world, and how these competitors meet their needs. Even though we are not an early adopter market, we do have innovators that eat at KFC. It's integral that we know what they're being exposed to, all the while seeing what the mass market is starting to adopt. Immersing yourself in different environments allows you to stay creative, especially since our market is such a diverse one.
3. What is the biggest challenge you face when innovating?
At the end of the day we are an operational business, and our core product is very complex in comparison to other companies. We're fairly restricted in the number of ingredients we can use, and we constantly need to strive for operational efficiencies. Our challenge is that we can spot an idea that may do really well, however, we may not be able to execute it within our operational limitations. Speed is also imperative to both our consumer, and business. Our products need to be executed with confidence, and we need to make sure our back of house can accommodate them. Managing the balance between Marketing, who want to be able to do anything and everything, and Operations, who want to keep things simple, is a big challenge. However, this acts as a healthy tension for the business. We are a fast paced business that often does not have the luxury of time, so we need to constantly strive to be smarter, and highly intentional in getting our products to market.
4. Looking to the future, how will Kentucky Fried Chicken continue to be a leader in innovation?
Certainly, from my particular position, we're setting ourselves up for more successful innovation by understanding what drives our consumer. We want to know about their behavior, and we're trying to get a good read on that up front. We are using more reliable research methodologies than we were in the past. We have improved our understanding of how the brain works, and how consumers respond to what we do and what we offer. We incorporate these 'mind science' learnings into how we do research and how we market to our consumers. I have a lot of confidence that by determining what customers want at the early stages of the ideation process, we will be setting ourselves up for greater success. We're fantastic when it comes to developing products, and we do chicken really well. However, in the past, we've launched products that haven't done as well as expected, and it forces us to question what we can do better. We will continue to be innovative by striving to learn more about our customer, anticipating what they want and executing the product perfectly.