How Cultural Innovation Spurs Product Growth (INTERVIEW)
Kevin McGinnis, VP of Development, Sprint
Related Trend Reports
Art & Design
,
Babies
,
Business
,
Computers
,
Design
,
Gadgets
,
Lifestyle
,
Luxury
,
Mobile
,
Pop Culture
,
Retail
,
Social Media
,
Tech
,
Ultra Luxury
,
Unique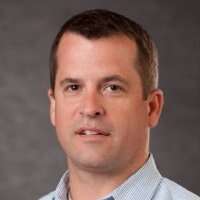 For large companies like Sprint, one of the key challenges is building new products on top of the core products that drive the business. In order to do that, Kevin McGinnis aims to inject an innovative mindset into all ends of the organization and have people thinking in new ways. One of the things Kevin does to achieve innovation in both a cultural and product-specific way is connect people within Sprint, who would otherwise be unaware of each others problems, through an exercise called "Hack Fridays." While the direct results of this kind of cross-pollination are a challenge to quantify, Kevin maintains activities such as this are essential to training the organization to think outside of individual silos.
4 Questions with Kevin McGinnis

1. What is the biggest challenge you face when innovating?
Throughout my career, the hardest thing is mindset. It doesn't have to do with technology, because we can partner with companies with advanced tech capabilities. The biggest challenge is around the mindset of those people who have to commercialize the idea. They have to embrace and sell it. It's easy for a business like ours to lose sight of our customers and get consumed by the newest thing. We can't forget about consumer needs and validation at the front end.
2. How do you create a culture of innovation?
The hard part is creating an innovative culture in areas where people don't expect it. How do you get customer care agents to think about how they do their job? How do you get the people working on systems to create new efficiencies in a business the size of ours? That's the real issue.
I always say, "nobody owns innovation." I don't believe in giving one group or person the responsibility to innovate is healthy for a company because it creates a counter culture where you're suppressing people's ideas.
In the last six to eight months, we've learned from the start up ecosystem to create a scene where you force people outside of their silos to get together and force relationships and conversations between people who would otherwise never talk. We've done it with innovation as the goal. This allows people in the organization to think of business problems that might not be their own. We call it Hack Fridays, and we've had three of them so far. It's a struggle, because the outputs of these are not necessarily products, so I deal with convincing people they are worth the time. They might point out that the company hasn't gotten anything out of the sessions, product wise. I say, wait a minute, we've had hundreds of people who would've never interacted with each other, talking all day. When those people leave, now they have a network of people they can call to solve problems creatively. And four months from now, you might hear an idea that might have come out of that creativity. There's not necessarily a business case with this, but this is how you change the culture of the company.
3. How do you identify trends?
We use web resources; I'm a big fan of things like Twitter. We stay current on a daily basis [with] what's going on. We spend a lot of time talking to the venture capitalist world in general and use them as eyes on the front line. If you get too far out front of the technology, it doesn't do you any good. What we tend to see is where the venture capitalist money goes, the revenue will flow years later.
4. Have you identified any gaps in your innovation processes that you're looking to improve on?
On the product side of the world, how do you take innovations to market? The challenge is finding a clear way to commercialize emerging innovations. When you have a large company with a lot of core products, building the new products on top is tough. You get folks who say when you put resources into the new products it takes away from the core. So having institutional fortitude to keep thinking about what can be built on top is what we work on.
If you look at Detroit, 60 years ago it was the innovation epicentre of the world. And you look at where they are today, really what happened is they lost their entrepreneurial mojo. They stopped pushing the envelope.
The biggest gap we have is cultural; how do you prioritize what you want to make bets on and how do you give them the freedom to grow based on how the market will let them grow, versus hitting targets? How do you parse off that new business piece and let it go?