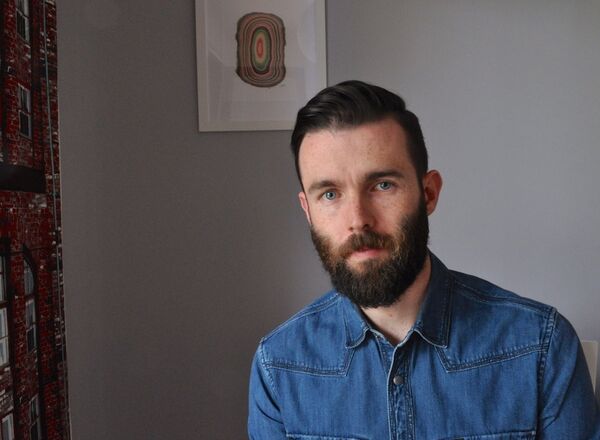 Valio, currently celebrating its 110th birthday, is owned by Finnish milk producers and brings taste to life with world leading technology innovations, expertise, and products made from the cleanest milk in Europe. Valio is the market leader in all key dairy product groups in Finland with a number of major consumer brands in its portfolio. Its R&D unit has produced a number of innovative consumer products and technologies, working with ambition that predicts a bright future. Valio consumer products are sold in Finland and also in Sweden, and the Baltic States while industrial products and technology sell and are licensed globally. The company has subsidiaries in Russia, Sweden, the Baltics, the USA and China.

Kevin Deegan is a specialist in Consumer Insight at the Helsinki headquarters, where he strives to get a better understanding of consumers in both Finland and international markets. He holds a Master's degree in Food Science from University College Cork, Ireland and a PhD in Sensory Science from the University of Helsinki, Finland.

4 questions with Kevin...

1. What makes an innovative culture? How do you create a culture of innovation?

Innovation comes from openness, and being open to everything. It is also based on focused realism. An innovation culture is created when experts from different backgrounds come together, communicate with each other and then dare to take brave but informed decisions. Over the 110 years that Valio has been around, we have constantly developed fantastic innovations providing for the unmet needs of our consumers. For instance, the world's first fully lactose-free milk and earlier this year, the first company in the world to use a 100% renewable milk carton. That pioneering spirit is rooted in our history, the Nobel Laureate A.I. Virtanen (Nobel Prize for Chemistry 1945) was director of R&D for almost 50 years. Having a Nobel Prize medal in our R&D is truly a continuing sense of inspiration!

2. How do you identify trends? What resources does your team use to spot trends and consumer insights?

We keep our eyes open, and our ears to the ground. It is also crucial, again, to keep an open mind. This sounds like common sense, but when you are concentrating on insights in a pretty specific industry, it can lead to a restricted outlook. However, more importantly than identifying trends is deciphering those trends. We are bombarded with tons of information all the time, and it is easy to reach out and cherry pick. We try to dig deep down in to such information to establish what the driving factors, in order to predict if something is a short-term fad, or a long term phenomenon. For example, a key property of an enduring innovation is a benefit, without such a benefit, the chances of it enduring are slim.

3. How do you find inspiration or ideas from adjacent industries? Or do you focus only on your category?

We definitely take a wide view. You cannot just focus on the dairy and food industry. Inspiration can come from anywhere. Take customization as an example; as consumers, we are less and less satisfied with a one-size-fits-all approach to the products we buy, be it a laptop or a yogurt. Consumers are also getting fed up with sacrifice, for example, sacrificing taste for lower calories. Here at Valio, we want to give everybody a chance to enjoy our products without having to worry about sacrifice. These ideas can come from anywhere, and we keep our eyes and ears open.

4. Looking to the future, how is Valio going to be a leader in innovation?

We are in a great position here in Finland in that we are the domestic market leaders which gives us tremendous reach but also means that our customers expect the best every single time. Internationally, we are a small fish. This means we have to be smart innovators and punch above our weight. We have some really great minds with regards to our research and technology. Another big advantage we have is the fact that we deal with one of the most amazing raw materials in the world, milk. We constantly look for unique ways to get the best out of every drop and to pass that benefit on to the public.

Personally, I believe that innovation is born outside the comfort zone, and I constantly try to position myself outside of this zone in my professional career. Being humble, focused, and open to new things is key.

As a company, we can be leaders in innovation by listening to our consumers, to fulfill their needs and desires, and to make their lives a little easier. For example, next fall in Finland, we will release a milk that doesn't burn when used in cooking (another world first!). Anything we can do to make the day a little easier for our consumer is a win for us.
References: fi.linkedin and valio