Hiring Forward Thinkers
Kerry Taylor, SVP, Youth & Music, VIMN/SVP, GM, MTV UK
Related Trend Reports
Activism
,
Art & Design
,
Branding
,
Business
,
Charity
,
Hip Hotels
,
Humor
,
Internet
,
Life
,
Life Stages
,
Lifestyle
,
Marketing
,
Pop Culture
,
Romance
,
Social Media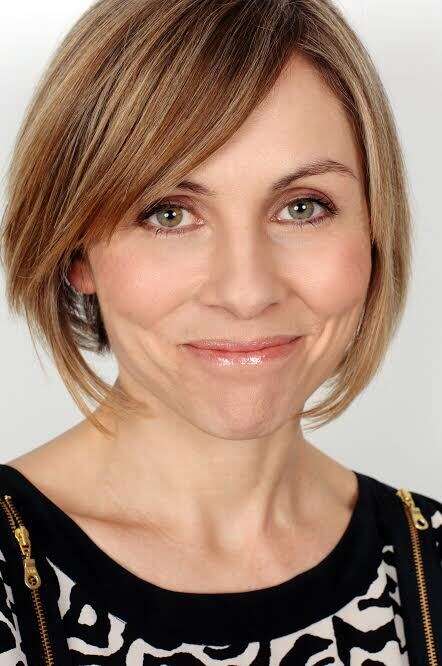 Kerry Taylor is the Senior Vice President of Youth and Music for Viacom International Media Networks, meaning that she has responsibility for the brand internationally. She is also the SVP and General Manager for all MTV channels outside of the UK. Kerry Taylor has been an incremental part of the team at MTV UK, as she has helped the audience of 16-34 year olds increase by more than 80% in the last five years. She played a key role in re-positioning Living TV as well and because of this, the channel was awarded Broadcast Channel of the Year in 2006.
10 Questions With Kerry Taylor
1. How does your team generate new ideas?
We benefit from MTV being a truly global brand, with a presence in 170 countries and creative teams all over the world. It means we can share ideas with a network of people with different creative perspectives and backgrounds.
Research is hugely important. We're always commissioning bespoke studies or looking at the work of third parties, like Trend Hunter! It's very important to expose ourselves to new insights and thinking, so we often invite in individuals or organizations working in other fields to exchange ideas; we generate lots of ideas in collaboration with other brands and creators. We also aim to expose ourselves to different creative experiences. A group of us recently went to see The Drowned Man, which was incredible.
2. Do you have specific rituals for re-setting your team to be creative?
For new projects we might find new places to think or bring in new people to inspire us or work with us. We've recently rethought our brand mission, working with an outside agency, so it is more creatively inspiring. I hope it will reset all our creative thinking.
3. How do you identify trends? What resources does your team use to spot trends and consumer insights?
We're in constant dialogue with MTV's audience all over the world. We have more than 100 analysts in our business and last year alone we spoke to 60,000 young people in the course of our research. That's how we keep abreast of changing tastes, interests and behaviors. Also, the internet is an incredible source of information.
4. What is the biggest challenge you face when innovating?
Making time. It's so easy to get caught up in managing the day to day. Also, deciding where to focus and when it is best to collaborate or harness new ideas. Sometimes, it can be hard to know when to move on from content or products that still have commercial value.
5. Have you identified any gaps in your innovation process that you're looking to improve on?
We want to make better use of the many people from MTV's target demographic who are working in the business by bringing them together to review ideas and get involved in new product development and to help improve performance through reverse mentoring. We're also working to better align our creative teams from across the world. We're getting much better at using technology – like Blue Jeans or Share Point or Google Hangouts – for creative discussions and to share ideas. We know that great ideas can come from anywhere; the trick is identifying them and elevating them.
We're also focused on building relationship with emerging creative talent. We champion new music through strands such as MTV Push and MTV Brand New – we select the hottest emerging acts and host events to showcase their talent. We've also launched initiatives in other creative fields, such as our MTV Young at Art project in the UK, which showcases the work of some incredible young visual artists, like Sam Mensah.
6. Has there ever been an instance where another industry has influenced an innovation at your company?
It happens all the time. So many brands from so many different sectors are now investing in creating online content, particularly short form video – it would be foolish for an international entertainment brand like MTV not to look and sometimes learn. I think everyone is learning from everyone else about how best to use social and digital media to promote and distribute their output.
7. What makes an innovative culture? How do you create a culture of innovation?
I think a lack of hierarchy is incredibly important -- a good idea can come from anywhere. It's also vital to have fun -- laughter is a great leveler, it emboldens everyone to contribute. I think commercial necessity and reward also have a part to play.
8. In what ways are you actively investing to enhance innovation, or are you satisfied?
Digital media, particularly social platforms, are increasingly core to MTV and so we're investing heavily in recruiting an increasing number of people with key skills. We're also "skilling" up our existing staff, through training and learning opportunities. The MTV senior management team spent the day at Decoded a few weeks ago to explore new technologies to help inspire content and product development. Last year, we launched a competition called The Brains Trust to encourage staff to submit their best new business idea and supported them with mentoring and resources. We are about to test the winning idea at one of our live music events in the UK.
9. Over the last year, would you say your top competitor has out-innovated you?
MTV has a broad, evolving competitor set -- every brand now has the potential to be a content creator and distributor competing to influence pop culture, so we don't see a top competitor. There's never been a more exciting time to be a youth entertainment brand -- there is constant and intense innovation in technology and media, which is creating more opportunity for a brand like MTV to deliver content and build engagement with its target audience. We feel many of our recent product innovations – like the socially powered global chart Your MTV Top 20 that we've just launched -- have strengthened our brand.
10. Looking to the future, how are you going to stay a leader in innovation?
Here's how: continuing to hire people who are forward thinking and embrace change, harnessing our unique global creative community, staying closer than anyone else to our audience, deepening our understanding of the role that culture and technology plays in their lives and their desire for new experiences, [and] using this understanding to keep developing our content and services. Above all, by knowing that innovation never ends. MTV has stayed relevant to each new generation by understanding the importance of innovation and adaptation.