Creating a Better Customer Experience
Kerry Kramp, Chief Executive Officer, Sizzler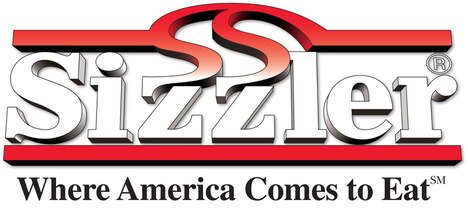 Founded in 1958, Sizzler has been an iconic figure in the American dining sector. Today, Sizzler is still as popular as when it was created. It has managed this feat by remaining true to its roots, while continuing to be innovative. Whether you're in the mood for a delicious salad bar or for perfectly cooked steak, Sizzler has it all. Kerry Kramp, Chief Executive Officer, has spent his life working in the restaurant industry, and his enthusiasm towards his job is evident. He feels lucky that everyday he gets to work with his two passions; food and people. Kerry is part of a great team that is continuing to elevate Sizzler to new heights, all the while maintaining its legacy.
4 Questions with Kerry Kramp
1. How does your team generate new ideas?
I think what is interesting about our group is that most of our innovation is designed to solve a consumer need, or to delight our guests. We don't necessarily reach outside of our company when we are looking for new ideas. A lot of our great new ideas come from what our franchisees are seeing and hearing. Ultimately, what we need to think is "why will this change be good for our guest?" We always need to know why or how this will improve their experience. As a team, we spend a lot of energy and passion getting people through our doors, and we want to make sure they're happy. We have a unique blend between franchisees and vendor partners, and with their input, we are never in a shortage of ideas. We also use our facilities to get real time feedback from our customers. Their opinions on what they like, and don't like, gives us a template for any new ideas moving forward.
2. What is the biggest challenge you face when innovating?
We don't mind trying new things that may stretch the limits. However, if we're going to fail, we want to fail fast. One of the biggest challenges is not complicating our food, and making sure that our chefs and team members can execute the idea flawlessly. We aren't hesitant to pull something if it isn't working. Everything needs to make sense on an operational level.
3. What makes an innovative culture? How do you create a culture of innovation?
We have managed to create an innovative culture because we empower people to think outside of the box. If someone goes to a restaurant and sees a great idea or an exciting way of plating a meal, they take a picture and send it off to the team. Then we all come together to discuss the idea and to see if it's applicable for us, or how we can change it to make it work. Our team has a wide range of ages and experience levels, which gives us different opinions and perspectives on all topics. We want our team to come together so that no one feels it's just a few people making the menu decisions. Our culture of innovation is also fuelled by the evolvement of our franchisees. They come in for concept idea and testing, and for our focus groups. They are on the front line of our business, and they directly see how customers react to certain menu items. Their input is important, and all of us coming together and focusing on the customer has created a culture of innovation.
4. Looking to the future, how will Sizzler continue to be a leader in innovation?
Our goal is to use technology to allow us to better connect with our guests. We are working on utilizing tablets to provide information on nutrition, allergens, and any other queries customers may have regarding the food they are eating. These tablets will also allow them to customize their meal to their satisfaction and nutrition goals. After a great meal, we want our guests to be satisfied with how much they have eaten, and that is why our portion selection is so important to us. Our innovation certainly comes from new menu items, but also from our focus on creating a better guest experience through executing delicious food at a genuine value!