Collaborative Powerful Ideation
Emilie Langlois, VP Corporate Operations at Kempinski Hotels
Related Trend Reports
Architecture
,
Art & Design
,
Design
,
Eco Architecture
,
Health
,
Hip Hotels
,
Home
,
Life
,
Life Stages
,
Travel
,
World
,
Youth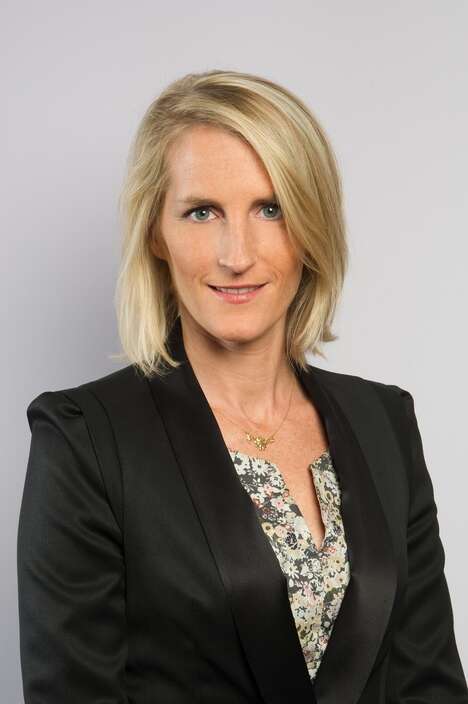 Having initially joined
Kempinski Hotels
as the Director of Development, Emilie Langlois deftly transitioned through several key positions, where she provided vital services to various hotels, before arriving at her current title as Vice President of Corporate Operations. "My role at the moment," Emilie explains, "is mainly geared towards innovation, a huge process within Kempinski that is still in progress." With a brand new take on the innovation process, Emilie and her team has branded a more all-encompassing way to attack high profile projects and operational assessment profiles.

Three questions with Emilie Langlois:

1. How does your team come up with innovative ideas?
There are several angles within the innovation process at Kempinski, the main one being about innovating ideas within an innovation pool. Four times a year, our General Managers (GMs) will submit ideas into the innovation pool which are then submitted directly to Kempinski's President & CEO, Reto Wittwer, who gives his full support to innovation, because it's a highly important subject for Kempinski. We evaluate which ideas are best geared towards our brand and implement them company-wide almost immediately. With the President & CEO directly involved, we are able to have a fast innovation process.
We have just launched a new ideation and innovation process, a global innovation program that provides our GMs with tools and gets them energized about getting involved. In a nutshell, there are four phases. The first phase is gathering consumer insights and trends, the second is when we start generating ideas based on the information we have gathered, the 'ideating,' and, once we have collected a few ideas, the third phase is where we start prototyping them and thinking about concepts in a practical and demonstrative way. 'The Innovation Fair,' the final phase, is set up much like a marketplace where GMs can present their ideas with a focus on visuals rather than words. The GMs can then join their ideas with other ideas and, at the end, we all come together as a group to select the best ones. It's a fairly new process that we've branded as the Kempinski Innovation Journey.
2. What are some challenges you face when innovating?
The hospitality industry can often be a challenge in and of itself, as it's very stagnant and not generally known for being innovative. At Kempinski, we believe in helping our GMs develop their mindset so they become proactive in finding ways to actively innovate rather than waiting for it to happen for them, and we make sure to provide everybody with the right tools to do so.
It is crucial to look into trends outside of the industry, and we often look at tech-driven companies and where we see parallels in terms of challenges facing our company. We don't restrict ourselves to the hotel environment to ideate, we go to places where interactions are similar to those in a hotel: places where people travel to and through, where people celebrate or socialize or do business, but also where they're exposed to art and culture.
3. What makes a culture of innovation and how do you create a culture of innovation?
Fostering a culture of innovation comes from the fast execution of ideas. We value any employee's ideas, not just those in top management positions. That Kempinski's President and CEO immediately decides 'yes' or 'no' on a project and having such a fast decision process can be quite motivating, giving employees a boost of energy in their ideation. A culture of innovation starts with a change of mindset, which is why we've branded our innovation process, making the Kempinski Innovation Journey visually important and meaningful to the group.
By the middle of 2014, we aim to come up with three to four game changers for Kempinski and, why not take it even further, for the hospitality industry in general. By setting such high goals for ourselves and doing everything in our organisation's power to make them happen, we want Kempinski to be a leader in innovation, even outside of the hospitality industry.