The Need to Foster Creativity within Processess
Karin Ekroth, Innovation Director, Pernod Ricard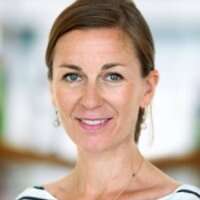 Karin Ekroth has a long history of finding opportunities at Pernod Ricard, having held three innovation-related positions at the The Absolut Company since 2005. While the agility of entrepreneurial start ups is often in stark contrast to the large-scale processes found in some corporate workplaces, Karin believes The Absolut Company is able to strike an advantageous balance between the two, which combined with innovation-focused leadership, enables them to think of new and exciting ideas in a supported, creative environment.
3 Questions with Karin Ekroth
1. How do you identify trends? What resources does your team use to spot trends and consumer insights?
We have a very formal process for it. We look at what the business issue is, turn it into an opportunity and then turn that into themes to innovate from. Sometimes ideas can come from a completely different areas; our R&D team is very creative and come up with some ideas. If we think it has potential, we take it from there and contextualize it. We combine market data and business needs with trend reports from trend companies we work with. We look at our competition as well as gather inspiration from other businesses and industries as they come in for workshops with us. Some people think you just start being creative and its just chaos, but we try to stick to a strict process to leave as much room for creativity within that framework.
2. Has there ever been an instance where another industry has influenced an innovation at your company?
We talk to groups of consumers from very diverse backgrounds. We have one group where there's a professional mermaid, personal trainer and music producer. We talk to lots of people in completely different industries and discuss concepts or ideas or occasions to get their input. We speak to the most inspirational people we can find.
That's one of the best things about this job is your ideas come when you get challenged to get a new perspective or you can talk to people in other industries. One of my friends has a similar job in the fitness industry; when we talk about our ideation process, we realize we use the same tools. We use a lot of the same methods, flows and processes. It's useful to talk to innovators in other industries and sometimes really random people.It's a great way to get out of your own zone. If you stay at your desk all the time, there's a danger you'll lose touch with what's going on.
3. What makes an innovative culture? How do you create a culture of innovation?
Within the industry, I have the best job you can imagine. We work with an entrepreneurial spirit, but within an organization that has high ambitions to strengthen our position as an innovative company. We have a huge focus on it.
One of the keys is leadership. It's always been important, but there's been a shift. Communications is still important, but now innovation is its own thing in the company and it's spread out through our whole group.
Confidence is a really big part of it; I think a lot of confidence or guts. Also, a nurturing climate is important. One big thing is to have a culture that allows, not failure but, where you can throw out ideas that maybe aren't that great yet, but with other peoples input they could be. A culture that you're not afraid to think stupid or say what's on your mind. You have to have a good system for capturing energy around ideas.