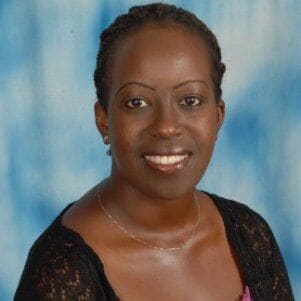 Finlays is showing no signs of slowing down. The brand is known for its business in horticulture, but is also one of the largest suppliers of tea. Finlays' primary markets include continental Europe and UK. The company prides itself in providing sustainable ways to provide its vast variety of products to its consumers, and is based off of a history of innovation. Karen Rono, a Technical and Innovation Manager for Finlays has been in the industry for about 15 years. She joined Finlays around eight years ago and has moved on through many different roles throughout the company to get to where she is today. She has worked on Finlays' innovation for 6sixyears and is looking to bolster her impact with her hard work and dedication.

4 questions with Karen…

1. What makes an innovative culture? How do you create a culture of innovation?

From our point of view, innovation is a really important factor for us. Finlays is a very diverse company, full of people with different backgrounds, experiences and skills. This has provided a great base for innovation in the business. The appetite to be the leaders in Innovation in our fields always drives us to blue sky ideas and partners who can help us commercialize these ideas.

2. What is the biggest challenge you face when innovating?

One of the biggest challenges we face is really amazing ideas that are a massive challenge to commercialize and continue to produce efficiently and sustainably. It is the people in our company that will drive the innovation forward. Everything we research, trial, introduce and commercialize has an outlying statement of sustainability and positive impact on the communities where we operate.

3. How do you find inspiration or ideas from adjacent industries? Or do you focus only on your category?

We most definitely look at adjacent industries. Finlays encompasses other divisions that sell tea as well as fresh produce, so the depth of knowledge that we can tap into is immense. We share ideas across divisions when we feel it will make us more efficient, save cost and deliver financial benefit. We also work with a lot of experts in the field of Production, Manufacturing, Supply Chain, Packaging, Cool Chain Management, Transport and Logistics to better improve on our Standard Operating Procedures and improve our profitability. These experts bring better and more efficient systems and products to our doorsteps to test and implement and some have and continue to be revolutionary.

4. Looking to the future, how is Finlay's going to be a leader in innovation?

We have to stay on top of new products, but we also have to manage our growth and the sustainability that comes with it. We want to be here for many years to come. Finlays is targeting delivery of new products and services, which will deliver strong, profitable growth that is sustainable. We aim to do this through differentiation, value innovation and cost control. We are involved in every stage of the supply chain and our involvement is essential in order to guarantee the quality, consistency, reliability and competitiveness that we believe our customers deserve and expect from us. We partner with the right people to stay on top and to keep things within our own business. We are trying to preserve the longevity of Finlays as a business. We have a historical legacy to uphold.
References: linkedin and finlays.net