Staying Ahead of the Curve with Innovation Practices
Judy Mellett, Director of Products & Services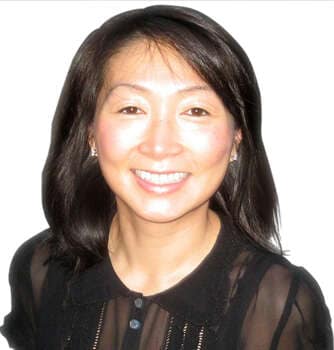 In a world with so much option, how do telecoms stay fresh, relevant and innovative? As the Director of Product & Services at TELUS, Judy Mellett knows a thing or two about connecting with consumers and providing products and services that are ahead of the curve. We chatted with Mellett to her take on everything from trend spotting to innovative culture.
5 Questions with Judy Mellett
1. What resources does your team use to spot trends?
We draw from a variety of sources. We use social media and our internal research frequently, however, the customer is the first place we go to listen to feedback. There's also plenty of interaction with external vendors that give us insights.
2. How do you motivate you team to come up with good ideas?
First and foremost, the strategic vision of the senior leadership is the starting point. The baseline is a clear view of priorities that filter down to the rest of the organization. Then it comes down to how the vision drives the team – giving them access to information, passion, ability and confidence. The team is encouraged and enabled to bring ideas forward. There's opportunity for internal engagement and for employees to bring the brand to life. Finally, there's an extreme focus on the client needs. With that focus comes concise thought and action.
3. Can you describe innovation at your company?
We have four core values:
1) We embrace change and initiate opportunity.
2) We have a passion for growth.
3) We have the courage to innovate.
4) We believe in spirited teamwork
And our mantra is to live and breathe them. Innovation is at the core of our values, so you have to follow through. All in all, innovation is a core tenant and expectation of what we want to bring to the customers.
4. How do you create a culture of innovation?
When creating that environment it's about bringing the right people in. Are you hiring the right folks with inquisitive minds? You need to bring in the people who thrive in working collaboratively --  the real go-getters. Those are the building blocks.
Our teams cross-collaborate, and not just marketing and advertising but engineers and finance. We do have programs that encourage this. For instance, we bring in recent grads to rotate through the company so they can gain knowledge from different areas of the business. Finally, there has to be an emphasis of energizing culture, creating that dynamic and creating a culture where people can bring ideas to life.
5. Do you use outside innovation services?
We are a big tech company, but we don't build everything. Partnerships are huge to us, especially for my work and my team. There are very explicit decisions of where we need to partner and to build applications that are core to the business. But then there are other services that we have, so we go out and partner with the best brands and service providers in the best spaces. Strictly in the application space, we look at bringing the best partners forward because it brings value back to the TELUS customer.