Continuing to Challenge Your Own Business
Josh Greenberg, Chief Technology Officer, Grooveshark
Related Trend Reports
Art & Design
,
Business
,
Design
,
Fashion
,
Gadgets
,
Hip Fashion
,
Home
,
Interactive
,
Lifestyle
,
Luxury
,
Media
,
Multimedia
,
Pop Culture
,
Retail
,
Tech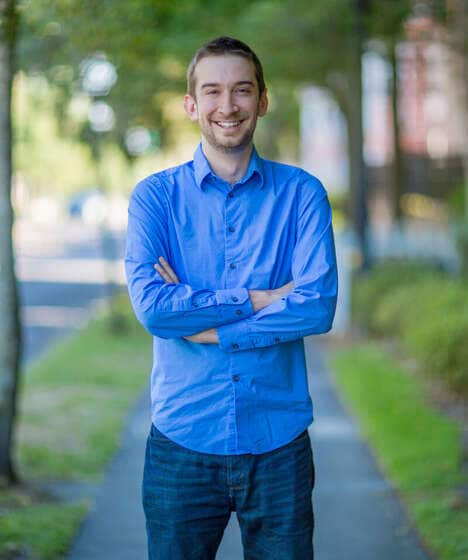 Josh Greenberg is currently the Chief Technology Officer of Grooveshark, and co-founded the company in 2006 while studying at the University of Florida. Josh has previously founded two website development companies and it's clear that innovation runs in his DNA. Businessweek even named Josh a finalist for America's Best Young Entrepreneur in 2008. Grooveshark allows users to stream or upload their favorite music, while picking from a multitude of genres and creating playlists with ease. The site even allows you to subscribe to other users' playlists and follow friends. Grooveshark revolutionizes the way people are able to enjoy their favorite tunes online.
6 Questions with Josh Greenberg
1. How does your team generate new ideas?
We don't have a regimented process, but we do have brainstorming meetings and a very open culture and work environment. Our ability to generate new ideas is a byproduct of the quality of the people on our team, the relationships between them, and the environment around them.
2. Do you have specific rituals for re-setting your team to be creative?
I try to rotate between the angles that I take to look at the product. The key idea is that we try not to get tunnel vision by always looking at problems through a single lens. You have to be able to put a given idea into words, sketch the idea as a design or wireframe, and discuss the strategic implications of the idea as a group conversation.
Having a constructive and comfortable environment is necessary for allowing the team to be creative. We've also learned that encouraging people to get feedback early within a project's life cycle is extremely important.
3. How do you ensure you're getting trends/insights information that your competitors aren't getting?
Most of the trends in digital music are obvious on the surface level — the rapid consumer shift to mobile, a distaste among listeners for certain ad units, plateauing digital download revenue, skyrocketing live music attendance, etc. I think the angle a company takes based on these trends is what's important. Our competitive edge comes from the decisions we make based on the information we get, rather than from the value of the information itself.
4. What is the biggest challenge you face when innovating?
The biggest challenge is to recognize that you are competing against yourself more than against other services within your industry. If you're always focused on the other players in the space, you'll always be playing catch-up. We are trying to be the best Grooveshark, not the best Pandora, and we need to evolve and move forward in our own unique way.
5. What makes an innovative culture? How do you create a culture of innovation?
A culture of innovation is created by embracing change, which gets more difficult as a company grows. With music, a culture of continuous innovation is especially important, because there's a lot of appetite for freshness and change among music listeners worldwide.

6. Looking to the future, how is Grooveshark going to be a leader in innovation?
If any company moves into the leadership spot in its industry, it becomes vulnerable to all sorts of issues stemming from hubris and slowed innovation. We plan to maintain a leadership position by being fanatical about pursuing change, even if we're the biggest music service on the planet.