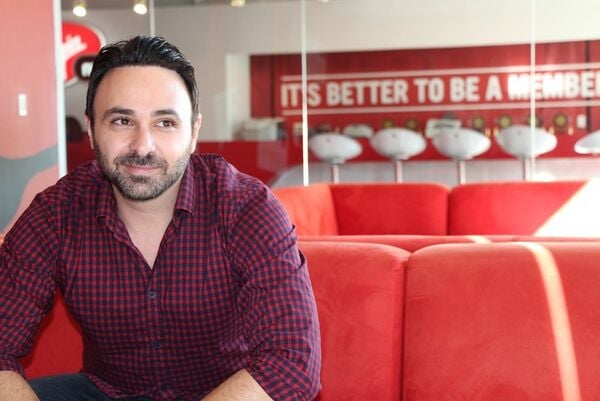 Virgin Mobile Canada has been a leading wireless service provider in Canada for 10 years, but what makes Virgin unique is their commitment to being different. Creating an amazing experience for everyone is at the forefront of their business: People who use Virgin Mobile's services are not customers, they're members; members and employees are awarded discounts and one-of-a-kind experiences with notable brands in music, entertainment, travel and more; and employees are constantly looking for new ways to disrupt the status quo and be a force for good in the world.

In 2008, Virgin Mobile RE*Generation was created to enable youth to help their own by supporting at-risk and homeless youth. Homeless youth are LockedOut of the job market and Virgin Mobile RE*Generation is challenging all Canadians to get involved to UnLock opportunities for at-risk youth by supporting programs that will help them get the experience, training, and opportunities they need to get jobs and emerge from the cycle of homelessness. Joseph Ottorino, Managing Director at Virgin Mobile Canada, is the spokesperson for Virgin Mobile RE*Generation and uses his leadership role to focus energy within the company around this cause.

Q&A with Joseph:

Virgin Mobile has been a leader in innovation in many different areas; how do you create/foster a culture of innovation among team members?
We don't just fixate on innovation for innovation's sake; it's not necessarily a day-to-day thing. Instead, we focus on smart disruption by making sure that everyone who works here is free to challenge the norm, create brand value, and be rewarded for that behaviour. Of course, you need some level of process put in place, but you still want room to be creative.

We also look to adjacent industries to create an innovative culture. But what's unique is that Virgin brand is involved in so many different industries (music, entertainment, travel, etc.) so we can draw on concepts from one aspect of the organization to influence and encourage creative ideas in another.

What drew you to the particular cause of homeless and at-risk youth?
I've been a young person trying to choose a school and a career and I've seen how hard it can be for all young Canadians; it's difficult to make those decisions when you're so young, but then also to get your foot in the door once you have made one is very hard. So I can relate to all Canadian youth in that sense, but it's so much harder for homeless and at-risk youth who don't even have the skills, experience, or resources that I did. It is all of our responsibility to help young people get the skills they need to break the cycle of homelessness.

How does Virgin Mobile RE*Generation contribute to Virgin Mobile's overall brand?
Virgin Mobile RE*Generation really does tie us to the global Virgin brand. Even from the very beginning of the company, Richard Branson focused on being (1) disruptive and (2) a force of good. Virgin Mobile RE*Generation is enabling an entire generation of youth to help their own by disrupting conventional processes (government, business, etc.) and being their own force for good in the world.

What has been your biggest challenge with regard to the Virgin Mobile RE*Generation program?
The biggest challenge we've had is simply getting people to be aware that youth homelessness is a real issue in Canada. It's shocking that over half of surveyed youth thought there was some risk of them becoming homeless in the next few years, but most people simply aren't aware of that. So that's step one: getting people to acknowledge the problem. Once people know, it becomes about getting them to relate to at-risk youth. This can be a challenge, but I think everyone has some sense of what it's like to be searching for that first career job; even those with skills, connections, and opportunity find it difficult, but it's even harder for at-risk youth. Once people understand that and get involved in the cause, it's onto step three: how to use our resources really, really well.

What is your biggest challenge you face with innovating/spotting trends more generally?
We don't have one big challenge we face when innovating. We try to focus on how to drive the best experience possible for our members, while ensuring we are always being a force for good; when you stay focused on that, the rest follows.

Looking to the future – how will Virgin Mobile continue to be a leader in innovation and trend-setting?
Technology is changing very quickly, so that is something we are always watching. We're very interested in finding innovative ways to apply new technologies to our business. We also try to spend time looking at other global mobile companies and utilize data to provide insight into where the future of Virgin Mobile Canada will be. Virgin Mobile RE*Generation data has actually already helped to refocus the company and solidify us as a disruptive force for good.

Getting Involved with Virgin Mobile RE*Generation
People always ask what they can do to help, and there are couple of really easy way to get involved. First, Virgin Mobile members can add Change for a Dollar to their monthly phone bill to donate $1/month to the cause. All Canadians can text REGEN to 30333 to donate $5 to Virgin Mobile RE*Generation. Donations are invested in training programs run by leading youth-serving agencies across the country to help youth gain skills to get jobs.
References: linkedin and virginmobile