Learning to Mentally Edit Ideas and Inputs (INTERVIEW)
Levis' VP of Men's Design, Jonathan Kirby
Related Trend Reports
Art & Design
,
Branding
,
Business
,
Celeb Fashion
,
Celebs
,
Charity
,
Design
,
Fashion
,
Fashion for Men
,
Hip Fashion
,
Marketing
,
New Ventures
,
Pop Culture
,
Tech
,
Unique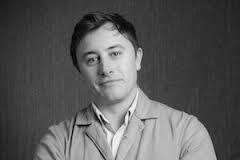 When it comes to gathering consumer insights and identifying trends, Jonathan Kirby, vice president of men's design at Levis', literally scours the globe. Leading up to the concept stage before a new season, half of the team travels west and the other half travels east, stopping in several locations along the way to observe and speak with consumers. The two teams eventually meet in the middle and compare notes. Jonathan says there's never a shortage of ideas at Levis, but the crucial part is filtering through all the noise and mentally editing down the ideas to find the solutions most worthy of pursuing.
4 Questions with Jonathan Kirby
1. How do you motivate your team to come up with good ideas?
We try to bring the craft back to the brand and innovate to provide solutions for our needs. For me, that's a huge playground that designers use, and that's highly motivational. We regularly travel the world doing deep dive consumer immersions into peoples lives on how to provide products and solutions for them. Also, we work and play together. We try not to take ourselves too seriously and just let go sometimes.
2. How do you reset your team to be creative?
We play together quite often. We're located in the heart of San Francisco, which is phenomenal. We're a big fan of karaoke as a team, too. We like to get out and into our surroundings quite often; we're constantly trying to get out of the office. We work and play together hard, and normally at the concept stage, before a season starts, we will travel the world together. One team goes east and one team goes west, and we meet in the middle. It's about getting out there and experiencing it first hand. Everything is a form of how your mind edits the information because there is so much information. That precision of being able to edit and filter it is what can get you inspired.
3. Has there ever been an instance where another industry has influenced innovation at Levis?
We look at the US military often; they are light years ahead in terms of innovation. We're constantly looking at new chemistry bubbling around in the car industry as well. We tend to be more inspired by other industries than we are by our own on a day-to-day basis. If you want to do something quite different, it is important to not be obsessed about our competitors; it's good to look at people who produce other parts of design theory.
Recently, we had a call with Pixar. I was really interested because they are so talented; I believe they are the best story tellers of this decade. They are obsessed with emotionally connecting you with a product or principle. They shine so much light and perspective on how to grap people's emotions, connect them and make them obsessed. They are the masters of that. When you're looking at other industries that do that, it opens up a different world compared to looking at another denim brand.
4. How do you identify trends?
We do a lot of our own consumer insights. We will be in Shanghai in two weeks, deep diving into that market to find out how much the youth market is changing over there. We were in India a while ago observing Indian consumers. We curate these design thinking sessions ourselves. Trend wise, there's so much going on so, more importantly, it's about filtering the information to see what's relevant for the brand. Inspiration is around us, but good design puts innovation at the heart of what it does.