Continuing to Push the Boundaries of Fashion
Jonathan Akeroyd, CEO, Alexander McQueen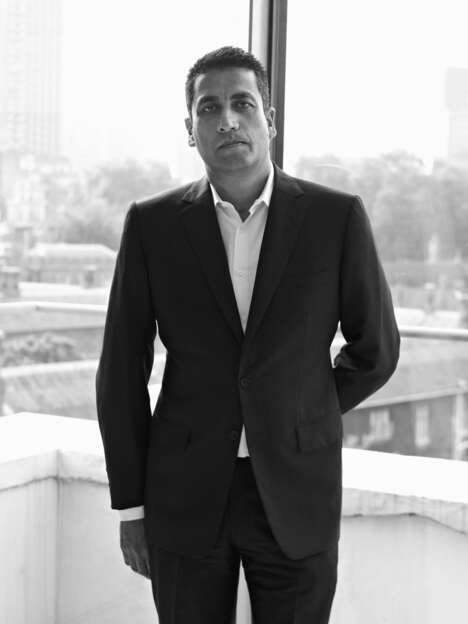 There are very few names in the fashion industry that are more well-respected, and revered, than Alexander McQueen. This fashion powerhouse is known for its incredible couture looks, as well as its awe-inspiring ready-to-wear collections. The attention to detail that goes in to each piece, as well as the nod to the classic atelier style, McQueen continues to delight its fans and the fashion community. Jonathan Akeroyd, CEO, has been with the company for the last 10 years and has been an integral part to the overcoming of tough challenges, and immense growth they have recently had to deal with. Citing Sarah Burton and her amazingly creative and hard-working team as the key to their success, this company is living up to the legend of its namesake.
5 Questions with Jonathan Akeroyd
1. How does your team generate new ideas?
I'm lucky to be a part of a creative brand. I think the special thing about us is that we always start with a blank canvas. We're not a brand that chases trends, but we succeed with having a consistency in the products that we produce. Every single season we start from scratch, and we build all our ideas around the themes we come up with. We will always introduce new techniques or have new ways of working with materials. When generating new ideas, we also begin with a lot of research. Sarah Burton, our Creative Director, wants the team to do a lot of research before they get together, and the information complied really helps to come up with those new ideas. The collaboration process is very organic because ideas constantly change and evolve.
2. How do you identify trends? What resources does your team use to spot trends and consumer insights?
I think with Alexander McQueen, the important thing is that we are not a brand that works towards trends. We have quite a unique DNA and I think that is what makes us stand alone. When you look at fashion editorials each season in magazines, where the latest trends are being displayed, rarely do you see a McQueen piece, and often the themes set will appear a year or so later. Usually what comes through is our insular approach, and at the end of the day, we don't set trends, we set new ways of working with and thinking about materials.
3. What is the biggest challenge you face when innovating?
I think our biggest challenge is that there is no compromise. Whenever there is a vision, whatever it may be needs to happen. All our teams are focused on making the original vision happen, and that can be time consuming. We have an understanding that we want to raise the bar every time we release a new line. A lot of our ready-to-wear pieces are intense because they are like couture. Our team has so much passion to make the difficult pieces work, and sometimes that means putting an incredible amount of hours into a garment that will never be commercially sold.
4. What makes an innovative culture? How do you create a culture of innovation?
Our innovative culture truly started with Lee himself. He created a culture that is still with us today. Even across all corporate or designer positions, he liked a certain characteristic of person to work for the brand, and Sarah and I now have the same approach. Everyone here is incredibly passionate about what they do and who we are. I think we are very selective at the initial hiring process, specifically when it comes to design. It's not just about talent (which is important), but it's about having the personality and passion to be here. Sarah is very hands on and leads from the front, but she also has a team-based approach when it comes to creating collections and she makes sure everyone has a key role in the process.
5. Looking to the future, how will Alexander McQueen continue to be a leader in innovation?
I think what is important for us to do is stick to our key characteristics. We're ambitious but we will, and are expected to, continue to grow. However, we need to make sure we don't get too formulaic as we get bigger, and that we challenge ourselves to do better. Ready-to-wear is our core business, and we are lucky enough to be one of the strongest brands in this sector, but we need to make sure we continue to push the boundaries of what ready-to-wear can be. It's incredible to see the intensity, focus and the unforgiving craftsmanship that our design team has, and this will continue to make us a leader in innovation.