Creating the Building Blocks for Success
Jon Arklay, SVP Creative, Brand & Marketing at Bell Media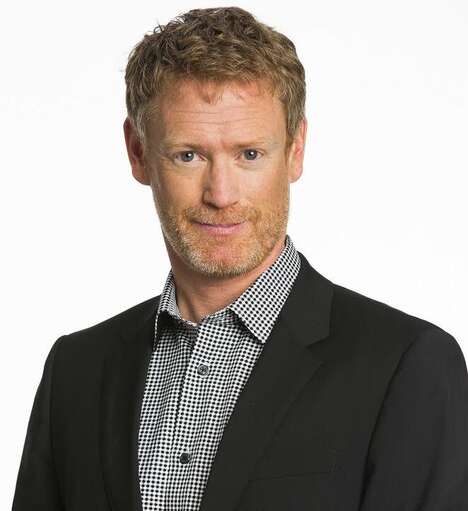 Demonstrating the importance of creative thinking and experimentation, Bell Media continuously strives to be a leader across various platforms such as television, broadcasting and digital media. Jon Arklay, SVP of Creative, Brand & Marketing at Bell Media, emphasizes the need for open and expressive team communication, proving that collaborative efforts is a key factor in achieving continuous brand development.
6 Questions with Jon Arklay

1. How do you motivate your team to generate new ideas?

I think at Bell Media we're fortunate in that our industry, and the very nature of what we do as marketers and creatives, fosters a culture that demands new and fresh ideas all the time. Regular brainstorms are a natural part of our jobs and I like to foster an environment where everyone feels part of the creative process – which is an important ingredient in the generation of new ideas. You never know where the best ideas will come from and if you don't have a culture that encourages communication and idea generation at all levels, you'll miss out.
2. What is the biggest challenge you face when innovating?

The business of the day to day. Without a defined "incubator" kind of innovation structure, it's challenging to find time for the team to experiment and explore on a regular basis. To combat that, we're really encouraging a healthy approach to exploration and trial within the construct of day to day responsibilities.
3. What makes an innovative culture?

It starts with the right mindset and permeates through every level of a team. Creative thinking, collaboration and experimentation need to be encouraged and given recognition. I also believe that it's critical to break down silos in an organization: the creative team needs to be exposed to the ideas from the product or tech teams and vice versa. Those insights and perspectives are building blocks to innovative thinking.
4. Looking to the future, how will you continue to be a leader in innovation?

I think as a leader, the most important things I can do to encourage an innovative culture is to listen and keep an open mind. I think that often the most innovative ideas are never realized because they don't immediately appear key to our day to day challenges, which involve process and execution.
5. What upcoming projects are you most excited about?

I work in an industry that is evolving at such an incredible rate. I'm excited about embracing this change and helping my company to position itself for success. Building and launching an SVOD product like the recently announced CraveTV from the ground up is a privilege, and the challenge of marketing CraveTV to Canadians along with all our other brands at a time when media consumption habits are evolving so quickly is an incredible challenge that I'm very excited about. To launch CraveTV we explored a number of different approaches to create buzz and engagement and I think our mix strikes a good balance. One of the more innovative ideas was to mount a stunt event to break the Guinness World Record for most consecutive hours of TV watching. The concept is core to the CraveTV product benefit and a unique complement to our campaign that should drive both editorial and social engagement.
6. Is there anything you want to say to those looking to follow in your footsteps?

Quite simply, work hard, keep an open mind and challenge yourself. Always question what you're doing and why, don't get caught in the trap of doing the same things over and over because no good idea lasts forever. Speak up – if you work in an environment that doesn't encourage the sharing of ideas then it's probably not the best environment in which to grow and succeed.