Fighting Against Complacency
John Koch, VP of Product Innovation and Flavor Solutions at Monin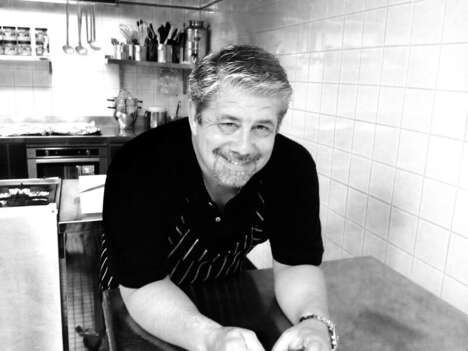 A global company with over 100 years in the business, Monin is a storied but innovative brand at the forefront of the flavor and beverage world. As the company's VP of Product Innovation and Flavor Solutions, John Koch is tasked with keep up to date with consumers' ever-evolving tastes. By making innovation and experimentation a priority, Koch is able to defy complacency and continue to keep the brand ahead of the curve.
4 Questions with John Koch:

1. What is the biggest challenge you face when innovating?

I think the biggest challenge is the temptation of complacency. When a business is performing well and sales are strong or perhaps after a great new product launch, there is a natural tendency to want to take a step back and relax. In order to stay ahead of ever-changing consumer needs we have to resist that urge and constantly ask ourselves, what's next?
2. What makes an innovative culture? How do you create a culture of innovation?

I think there are a couple of critical elements necessary for a healthy innovation culture. Number one: the company itself, starting with the CEO, has to make it a priority. Innovation requires a level of risk taking, and it has to be safe to both take risks and to occasionally fail. That message needs to come from a company's leadership in both words and actions. Also, here at Monin, we're a relatively flat organization and everyone has access to the leadership team and is encouraged and rewarded to bring ideas forward. We celebrate our breakthroughs. Our CEO's vision is that we are a solutions company and he lives and breathes that message. That's the cornerstone of bringing an innovation culture to life.
3. Looking to the future, how will you continue to be a leader in innovation?

Staying focused on the customer. We're in the business of understanding what drives our customer's businesses, and looking at their needs. That, in-turn drives our innovation. We exist to provide them with business solutions and satisfy their unmet needs. That keeps us relevant and drives our innovation every day.
4. What are some trends you predict for the future?

Health and wellness continues to grow, does transparency in food and beverage labeling and menus. Thus, the trend toward purity of ingredients is on fire. Also, we see flavors becoming more global in nature. You used to see flavor combinations that were driven by geographic relationships, but that's no longer the case. Flavors from around the globe are now being combined in a single dish or beverage.