Spurring Innovation Using a Hybrid Mindset (INTERVIEW)
John Heath, SVP of Innovation, Chobani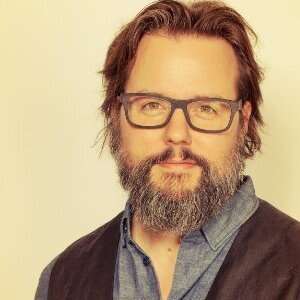 After years of working with CPG companies in an agency capacity, John Heath now sits at the head of Chobani's innovation team. Charged with intelligently stretching one of the fastest-growing brands in the country, he maintains the unique brand essence that sparked Chobani's rise.
John was introduced to the brand about four years ago during his time leading the strategy department at an advertising agency. After working with the brand for about a year, John joined the company to build an innovation department that continues to adapt and evolve. When it comes to innovation, John sees Chobani as more of a hybrid between agency and client, which has allowed him to find the right balance between creative and traditional perspectives.
Three Questions with John Heath
How does your team generate good ideas?
To me, it all starts with ensuring you have the right team. With that in mind, one of the biggest innovations we've had in the past couple years has been how we've organized and built our team. An important part of generating great ideas is to make sure we keep our minds open as we enter into projects. To that end, we're careful to not always think about having a product as an outcome of a project. Instead, we think about consumer motivations as a starting point and look to solve problems or illuminate opportunities that might exist. We do this by conducting deep ethnography research to really understand people as people. We call this discipline 'human insights' because it allows us to get a better understanding of what motivates consumers to do specific things in and out of specific projects.
Do you have specific rituals for re-setting yourself/your team to be creative?
We like to do collaborative, internal projects that do not necessarily have a commercial objective. The main goal of these projects is to stimulate creativity and build on our culture of innovation. It gives us a chance to act as "makers" and push ourselves to do things we've never done before. These are the types of things that we do after business hours.
A recent idea from the team was to do some home brewing together. We're still deciding whether we'll do that or not, but it gives you a sense of the types of things we like to do together.
What is the biggest challenge you face when innovating?
My biggest challenge is being able to protect the creative environment while making sure to balance commercial needs; to balance the asked for and the unasked for. Our goal is to be able to grow the company and the brand. To that end, we have to make sure we're stimulating our folks the right way -- continuing to get us out of the mentality that innovation equals product. Innovation is more of a mindset. I really see my job as more of the curation department versus an ideation department. We need to curate as much as we create.