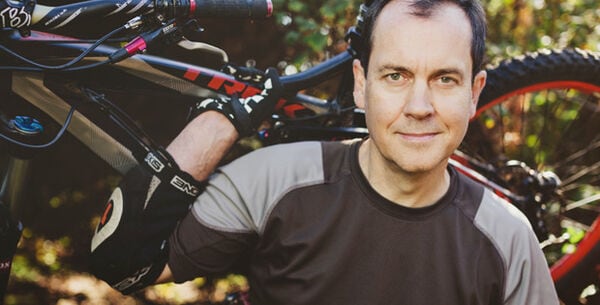 Vega as a company has swept the stage when discussing health-conscious brands. The goal of Vega is to deliver to its consumers, premium nutritional products and natural vegan goods. Founded in 2001 by Brendan Brazier, Vega is renowned for one of its first products, a plant-based vegan protein shake that can be considered top of the line through its major presence on many social media platforms, and the healthy lifestyle it supports. Through the Vega One product, the company has managed to deliver a whole line of different Vega products that its consumers have gotten to know. All these products are supported by Vega's Guiding Principles in which all its products follow.

John Edmonds has been with Vega as the creative director for over six years now. John describes how everything that Vega does with regards to innovation is done internally. Vega was/is at the vanguard of self-marketing companies, literally creating, producing, and communicating its own brand from inside the company walls. His Creative team has had to be media agnostic and driven to design from the inside, outward. John's role is important when trying to maintain loyalty within its consumers to a premium product. He talks about how the people of Vega embrace active lifestyles – they are literally the brand. "Authenticity comes from walking the talk. We educate and freely share our knowledge with our consumers and also listen to what they have to say. No matter how big we get, we will maintain this community, the dialog and the passion that comes from within."

3 Questions with John…

1. What makes an innovative culture? How do you create a culture of innovation?

An innovative 'culture' comes from having at least two collective minds looking to push beyond status quo. Innovation comes from knowing where you want to go, even if the path is not clear. You have to be fully participant in exploring. Also, not being afraid of failure and learning to embrace this failure if and when it happens. You can't try and force this culture of innovation, but rather try and attract like-minded, passionate people to help you realize your vision. We have such a large community at Vega, inside and outside the office, because like-minds attract and a bigger group – the innovative culture -- is formed organically. That does not happen overnight.

When team building within an innovative environment, you need people who passionately embrace an idea, but come back at it fresh every time it's revisited, even when someone is poking holes in it. Nothing is personal. It's about the work – the end goal.

So building a team in an innovative environment involves being fully transparent, being willing to participate, and being passionately bold. Building confidence within your team is crucial. It involves fostering those people with insecurities, and leading them to being confident in their ideas. Great ideas breed passion in innovation.

2. What is the biggest challenge you face when innovating?

The biggest challenge any innovator faces is that human nature is hardwired to be resistant to dramatic change. So if you are not surrounded by like-minded, innovative people, your time can be wasted simply trying to motivate people to innovate. On the other side, as a leader of a team of innovators, you have to be willing to invest in the fact that people don't all embrace change the same way.

3. Looking to the future, how is Vega going to be a leader in innovation?

Here at Vega, we are looking to maintain the same things that we have done since the day we launched. This means staying true to who we are and who we were. We like to pride ourselves on being a lifestyle brand, and the fact that we here at Vega actually live this lifestyle, rather than just talk about it. We never want to settle…constantly improving is one of our core values. No matter who or what it is, the constant, small innovative initiatives will lead to our ongoing success, whether it be personal or corporate. There is never a definitive end goal, but rather continuous betterment. We have absolutely no fear and will not compromise based on certain relationships… dissimilar minds detract. Attracting the like-minded, engaged people of this booming health industry will continue to bring us success. We will continue to maintain constant contact with our consumers – our community. We will continue to educate, converse and get feedback as much as possible. It is a mutually motivating relationship.