Cultivating a Failure-Friendly Culture
John Colvin, VP Global Marketing at Arrow Elect
Related Trend Reports
Computers
,
Gadgets
,
Health
,
Inventions
,
Life Stages
,
Lifestyle
,
Mobile
,
Multimedia
,
Seniors
,
Tech
,
Unique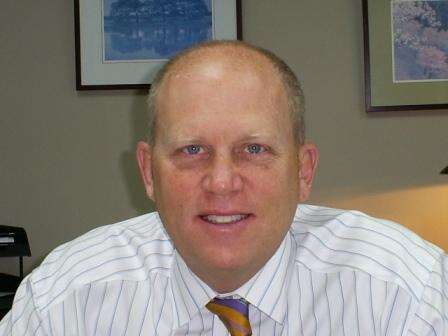 John Colvin, Arrow Electronics's Vice President of Global Marketing began his career in the telecom industry managing sales for firms like Seimens and NEC. Colvin eventually found his calling in marketing and was asked to take on an executive role at Arrow. Today, Colvin manages a team of marketers to brand Arrow as a leading innovator in the electronic component and cloud computing industries.
3 Questions with John Colvin
1. How do you motivate your team to come up with good ideas?
It's not that difficult to motivate them. The key is to create an environment that accepts failure. If you look at the greatest innovators, most of their work ended up in a scrap heap. A safe environment with a safety net allows my team to fail and come up with great ideas. However, it's always a balancing act between the practical and possible; it's the innovator's paradox. There's a dilemma of how much you should invest before enough is enough but we want to push the envelope.
2. What makes an innovative culture? How do you create a culture of innovation?
First of all, when you build the ideas around a brand you bring the culture along with it. To be innovative, we have to build an environment where people can think outside of the box and be unhindered by corporate governance. How do we help drive the next process and next step? It's all about having a great working relationships with the end-user community -- you have to trust that you're working in an environment that's helping them grow. It's duplicitous since we're helping them and then sourcing their supplies, but duplicitous for all the right reasons.
Creating this innovative environment starts at the top of the organization. We've got a great executive team that has set a strong course for the company. Arrow started by selling radios and evolved over time to be more diverse. Electronic components are still at the center but we work with an environment of innovators to help fund, design and deliver support for innovation. We want to support innovation externally, so we had to create that environment internally.
3. Looking to the future, how is Arrow Electronics going to be a leader in innovation?
Arrow leads by never being complacent. Our goal is to continue to grow, to continue to stress our organization, to stress the next the next best thing and to find the next best thing. We're constantly stressing ourselves to be better and to challenge the people we do business with to think more broadly. The ideas we're working on today are for people during the next five years.
Every day, we focus on the next five year cycle. Not 20 years out science fiction; we focus on tangible ideas. In late 2011, we launched a campaign to create a new brand message. Arrow started by soliciting information so we sent out a survey to employees with open-ended questions. From that we got the foundation for the 5 year campaign. As a result, we always have to be thinking head. Every six months we refresh what we've been doing. We constantly evaluate the things we do everyday which means the shelf life ideas is no longer than 6 months.