Solutions Based on Re-Framing Complex Needs (INTERVIEW)
John Bollen, MGM's Chief Digital Officer
Related Trend Reports
Architecture
,
Art & Design
,
Design
,
Gadgets
,
Hip Hotels
,
Lifestyle
,
Luxury
,
Marketing
,
Mobile
,
New Ventures
,
Pop Culture
,
Shoes
,
Social Media
,
Tech
,
Travel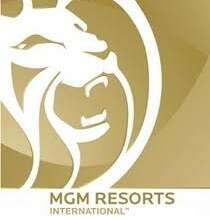 John Ballon, MGM Resort's Chief Digital Officer works at the touch points where business, technology and the consumer come together. Several years ago, when most digital interactions were still one-to-one, MGM identified a need for greater WiFi capabilities in its 13 Las Vegas properties. Since then, not only has the company tackled a massive operational challenge in installing WiFi in each property, but they continued to think about innovation by creating a seamless WiFi platform for their guests across all MGM properties. Now, a guest staying at the Bellagio can log into WiFi, walk over to the MGM Grand and still carry the same signal. John Ballon speaks highly of the need for inputs from both the consumers and the properties in identifying complex, unfulfilled needs.
5 Questions with John Ballon

1. What is the biggest obstacle you face when innovating?
The biggest challenge is moving towards trends with such a large company. It's very difficult to roll out WiFi in our luxury properties because it's a large and complex operation. We have thirteen properties on the strip. It's complex. We have to plan things, train people, etc. And when we finished the luxury hotels, but not the other brands, we didn't have the same message going out across the company so we had to wait. Now with our website for instance, there are a handful of stakeholders. The corporate marketing team, property marketing team, the corporate advertising and branding team are all involved. So yesterday there were 37 people in the room for one website… So making sure you're working with everybody and that everybody is on board with the new innovations we're doing is a challenge. When you describe innovation, sometimes people can hear it, but they can't understand it until they see it.
2. How did this approach affect the massive WiFi deployment?
We were trying to treat it like an IT project. It got so complicated because we were looking at it from a business to business product, not a consumer one. We were getting into compliance and security and what systems are being used and finally said stop, we need to design it for the customer. When we thought about it that way, it took on a whole new life. We built it for the guest, not for B2B usage, then marketing got behind it with some creative juices and the innovation train was rolling.
3. Do you have specific rituals for re-setting your team to be creative?
Sometimes it's useful to just try to take yourself out of your role. We go stay in our hotels and pretend we're the customer and think of how things like they would. How did I book my room? How did I check out? And you realize it wasn't as easy as we want. You might come up with questions you didn't think about before; can I check in before I get there like for a flight? I can't? Ok, let's start talking about that with our vendors. You have to reset and pretend you're the customer.
4. What makes an innovative culture? How do you create a culture of innovation?
There needs to be areas where you want innovation to live and challenge people to bring their ideas there. If you have a place for innovation to live and grow, it helps create it because people know where to bring ideas. If you don't have that place, people may have ideas that might be good, but they have a day job and they try to execute and it fails. And failing is ok, but if everyone is working on an innovative idea and they don't have the right resources and they fail, on a company level, innovation keeps failing. However, if you have a place to bring it, at least people can put ideas on the table to be worked on versus telling them no or letting everything run and having everyone working on things and nothing making sense or an impact.