Building an Authentic Audience
Joe Miragliotta, Founder of JoesDaily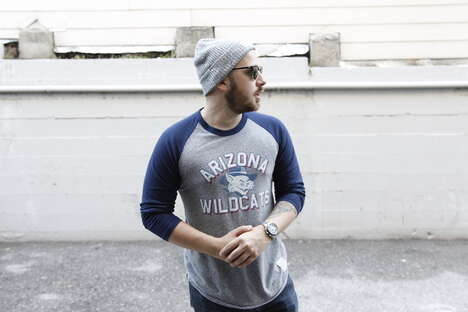 Catering to a male audience, Joe Miragliotta runs
JoesDaily
, a men's lifestyle blog that keeps guys in the loop on the latest in emerging technology, design, food and entertainment. As a blogger and vlogger, what sets Miragliotta apart and keeps readers coming back are the authentic connections he builds with readers through social media.
6 Questions with Joe Miragliotta

1. What is the biggest challenge you face?
The biggest challenge I face is staying relevant. There are new blogs popping up daily. Some even grow audiences bigger than mine in just months, thanks to their already established social followings. You have to continue to make an impact in this industry. If you don't, you'll be left behind.
2. How do you stay on top of the cutting edge?
Thankfully for me I love and embrace all new things. From social media to technology. If it's new, I want in on it. Because of this I'm able to stay on the cutting edge of what's hot or not.
3. What is your favorite way to interact with viewers of your site?
My favorite way to interact with viewers of my site is through social media. I'll post images to
Instagram
teasing out a feature I did on Joe's Daily and provide a shortened link for them to see more. It works really well with cross-promoting content while staying within my own brand.
4. Are there any adjacent industries outside your own that you actively source for inspiration?
After attending a media trip in Cognac, France with Martell Cognac, I had a new found respect for traditional publications. During the trip I was inspired by how traditional writers would work to capture their story. Currently they are my biggest source of inspiration. It may seem like a backwards thought process, since most traditional publications are going out of business. But for me, I treat it like I'm paying homage to the original bloggers and learning from the masters.
5. Where do you see the future of blogs heading?
Currently blogs are heading down an interesting path. Traditional is seeing a bit of a renaissance, in which many blogs are putting out quarterly books for their readers. And blog analytics is slowly being phased out when it comes to advertising campaigns, due to social media becoming more prominent.
6. What makes your blog different? How can viewers leverage the content on your blog?
I can't say my blog is much different than other men's lifestyle blogs, besides the fact that it is written by me. What I can say is how my social media is unique in respect to my brand and my blog. Most writers like myself that I've met on my media adventures don't have the social media impact I do. Many are highly focused on writing blog posts day in and day out, using social media just as a way to promote a post. I use my social media as a way to get to know my readers, all-while promoting my content when necessary. I've found this makes your brand far more valuable since it doesn't look as though you're just out to promote yourself.