Creating an Engaging Learning Experience
Jim Donohue, Chief Product Officer, Cengage Learning
Related Trend Reports
Architecture
,
Art & Design
,
Babies
,
Business
,
Computers
,
Education
,
Gadgets
,
Interactive
,
Internet
,
Life Stages
,
Lifestyle
,
Marketing
,
Mobile
,
Pop Culture
,
Social Good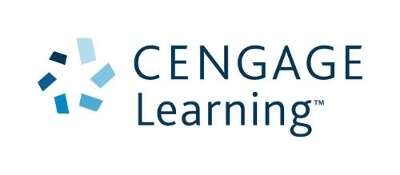 Jim Donohue is the Chief Product Officer for Cengage Learning, and reports directly to the Chief Executive Officer. Jim oversees the development, ideation and creation of all Cengage Learning products. He is also responsible for establishing and maintaining collaboration between product development and the company's users. All of Cengage Learning's products are designed to meet and exceed the expectations of customers. Jim makes sure that Cengage Learning is creating a learning experience that students will value, and is hoping the rest of the world will follow.
5 Questions with Jim Donohue
1. How does your team generate new ideas?
We've been doing very traditional business, trying to solve the professors' needs, but we recognize that the users are students. We have to respond to the student, to not forget the instructor, but to really deliver the world of the student. Marking an industry-leading shift in long-standing practice, Cengage is putting students first in the development of educational materials.
Student workflow is at the center of every product we build, and listening to our customers is part of our company culture. Over the last three months, we've been working directly with the student populations. A recent exercise we've been doing is taking 500 higher education students and asking them to draw their days using crayons. They draw what happened during their entire day for us. Once you see how a student draws their day, you get a better perception of that student. If you asked a student to write their day, they usually write what you want them to say: they don't have fun either.
Professors always tell me the pain point of the student is that they aren't prepared, but in reality, it's not the students' pain point. If the student knew, they would prepare. It's the professor's pain point. We also learned that students are studying two hours a day max, and found that the older the student, the more they were studying. One student drew her day, showing how she studied outdoors, and by the park in the snow. My favorite was a guy from a community college in the mid west. 30% of his day he spent looking for food! By looking at what the students drew, it allowed us to engage with the students, and understand them.
We also did research finding twenty different students to follow through their college career. We looked at university students, students at tech schools, and even a senior at a high school, and shadowed their lives. Research has been done asking, what is a chem student doing? What is an art student doing?
Overall, we want to know what the student's life is like. How are we going to make digital platforms, and create a study experience? We hired an anthropologist to make sure that we're being focused and unbiased with this study. It all comes back to the fact that we have been ignoring the user, the student user, and we need to shift our focus. I truly believe that what we need will come from a student.
We also did an experiment called 'Breakfast Club,' looking at the ten major cities in America and gathering students from major institutions in the city. From Northeastern University, to Harvard, to Boston Universty, we wanted to see what the similarities were. We wanted to know how they studied, even how they used Facebook, and understand the similarities. We found that the goal of most students was to just get through the class. We were great at building products for A students, not for B or C students. Innovation comes from understanding your customer, and that's what we're trying to do here.
2. Do you have specific rituals for re-setting your team to be creative?
We had lots of people turning out revisions of previous editions, and lots of people who said that they had enormous pressure to get the next edition out. We had to forget all of this -- the editions will come out. So I took the entire product team to South Carolina, and we reset how we thought about products and the student.
We brought in Peter Cho, Head of Product for Inkling [and other forward thinkers.] We created all cross-discipline product teams, rethinking our approach to product. We also built all different activities, like extra credit day. On this day, our team is not allowed to work on their current projects, but they are required to go anywhere they want to sit and talk about a new pain point. Then they are to solve it within the day. We're changing the culture. It's the hardest thing to do. It's about balance.
3. Has there ever been an instance where another industry has influenced an innovation at your company?
There's no question that the software industry has influenced us. Although I could go digital tomorrow, we also have a significant print business and to transition completely to digital overnight would not be a good thing.
Something exciting that's really influencing innovation, though, is our brand new San Francisco office. The old office was like every traditional office, with the cubicles. The new office is a single floor -- all open. There are collaboration spaces, comfortable seating, all the walls are writable, and there is a balcony looking over the San Francisco Bay. The space was designed to cultivate innovation and collaboration.
The week after people moved in, it was a different company. The whole feeling walking in, from before to after, was night and day. We'd like to model our other offices after this space. Everyone's talking about it! It's just such a free environment.
4. What makes an innovative culture? How do you create a culture of innovation?
Empowering people and holding people accountable. People shouldn't be waiting for you to tell them what they're supposed to do. Once you say this, you give your employees empowerment. I say you can fail often, but fail early. It's also about personality and walking the talk. But most importantly, is holding people accountable and empowering them.
It's also about Management and the environment you're in. The environment fosters innovation. We're now hiring people from, 'Zynga,' and even a scientist from Skype. Mixing people from traditional colleges and competitors and embracing and moving forward.
5. Looking to the future, how is Cengage Learning going to be a leader in innovation?
We're going to put ourselves at the center of our student universe. We'll recreate a user experience students value - one that delights them - [and hope that] the rest of the world will follow. RateMyProfessors.com has fundamentally changed the way professors teach because they're now open to scrutiny. We look at how students respond, what they buy, and why they purchase. Even though students are tight on money, they still spend $90 a month on cellphones. We need to understand how we can create value for our students in much the same way so that they want to buy our products and they want to learn.
It's about listening to the customer, which was ignored in the past. It's the most exciting time to be in the educational markets right now. The future is about content, and creating content, to serve it to whatever the customer needs.