Fostering a Culture of Sharing
Jill MacRae, Vice President of Global Marketing, Spanx
Related Trend Reports
Art & Design
,
Bizarre
,
Celeb Products
,
Celebs
,
Design
,
Fashion
,
Fashion for Men
,
Hip Fashion
,
Leaders
,
Lifestyle
,
Luxury
,
Marketing
,
Photography
,
Pop Culture
,
Retail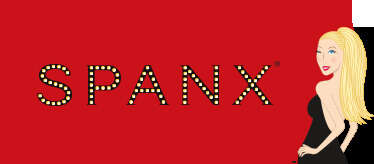 Ever since its creation in 2000, Spanx has been the go-to company that has made both women, and men, feel better about their external appearances. Worn to red carpets events, holiday parties or casual days running errands, there is a Spanx that will fit all your needs. Its ability to smooth out and flatter all shapes and sizes, with a wide array of different styles, has made these products a must have for everyone from A-list celebrities to soccer moms. Jill MacRae, the Vice President of Global Marketing, started with the company in 2002, and after a brief hiatus, she is back and acting as an integral member of the brands success.
4 Questions with Jill MacRae
1. How does your team generate new ideas?
We pride ourselves on being great listeners, both to our customers and members of our team. Hearing what people have to say is always a great place to start when coming up with new ideas. Our teams genuinely like each other, and we like to share with each other. We bring everyone together and brainstorm when we are trying to generate new ideas. We find cohesive insights, combined with our customer's opinion, and that is how we create.
2. How do you identify trends? What resources does your team use to spot trends or consumer insights?
We have a transformation team out in the field that allows us to spot trends early on. As I see things happening in real time, these trends are brought to the team and we sift through them. We will look at a style, pattern, print or fabric and then we listen to our own retail stores and customers to see if this new idea is applicable to us. It's important that we always make sure the trend works with Spanx. We want to make sure we never produce a product that isn't true to our brand's DNA. As an example, when we launched our Shaping Denim Program, we had the idea around on the table for a while. However, we wanted to make sure it was perfect before release. Identifying trends is important, but every idea has to be relevant to who we are as a company.
3. What makes an innovative culture? How do you create a culture of innovation?
For us, collaboration is key and it has been engrained into our company. Our ideas can come from any department, and we want to hear what everyone within the company is thinking. As an example, one of our Packaging Designers had the best idea for a new bra strap. We foster a culture of sharing because we spend a lot of time together. Sara Blakely, Spanx creator, champions people to speak up and share their ideas, and she also likes us to participate in team building exercises.
4. Looking to the future, how will Spanx continue to be a leader in innovation?
We are always asking ourselves that same question. Today, we are best known for our high-quality shaping products. However, we will continue to develop other ways to help men and women feel great about themselves and their potential. Everyone is constantly on the look out for the next great idea that truly solves a problem. We aspire to be a lifestyle brand, and we will always focus on high-quality materials, great design and perfectly fitted pieces that are always comfortable.