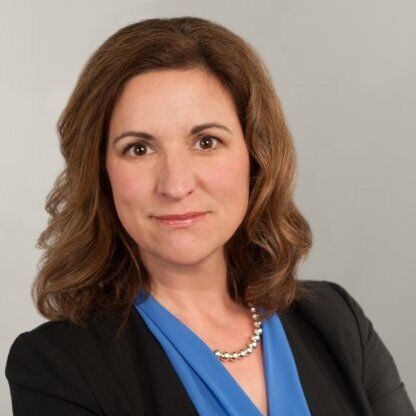 There aren't many companies that address a new mother's needs as innovatively as Medela. Medela's breast pumps and accessories are part of a complete care system for breastfeeding mothers. As Director of Strategic Insights at Medela, Jill Hunt's role is to bring deep customer insights to the team and help to drive strategic planning, marketing and most importantly, innovation. For Jill, customer intimacy is important. Supporting a mother during such a special time is critical and Jill is up to the task.

6 Questions with Jill...

1. What makes an innovative culture? How do you create a culture of innovation at Medela?

I think a big part if it for us is creating an atmosphere of risk-taking. We have a really nice culture here, where we ask people to take risks. I also take a multi-disciplinary approach. Great ideas don't just lay with one person or on a specific team. Many different people can bring something to the table, so we always try to incorporate different functional areas of the company and different ways of thinking.

2. Do you have specific rituals for re-setting your team to be creative? How does your team generate new ideas?

We certainly try to get people out of the office and into the world of our end users. We try to find empathy and understand who they are. We also send people off to conferences, trade shows and events that are not in our category to learn and interact. For example, we go to CES as well as the Houseware Show to see what trends are happening. We also do lunch and learns around a topic or bring in a speaker to do a short presentation. It gets the creative juices flowing across the different teams.

3. What is the biggest challenge you face when innovating?

I've been doing this for over 20 years and I think the biggest challenge is knowing when to stop ideating and move forward. There is a lot of pressure to show on paper that an idea is perfect. Sometimes it's just about having a really good understanding of the end user's needs, especially unarticulated needs, marrying them together and putting the technology in place. You can spend a lot of time over-analyzing an idea.

4. Have you identified any gaps in your innovation process that you're looking to improve on?

I think we have a good process and a great team, but I think one area we are to expand upon is big data. We just launched an app called MyMedela, which is a really cool and innovative product. We are looking to use that tool to get closer to our end user by having that two-way conversation and anticipating a mom's needs a head of time. There is a lot of technology behind the scenes that can help a mom before she gets to a difficult point. The more we can understand her, the better experience we can provide.

5.How do you find inspiration or ideas from adjacent industries? Or do you focus only on your category?

We look a lot into the health and fitness category. There is a tremendous amount of things happening that have a lot of relevance for our category. Learning about what your body is doing is incredibly important to our customers. We spent six months looking at all kinds of devices and even signed up for Weight Watchers to examine their user experience. We put ourselves in those types of experiences and pull out what is most interesting and what is not working well from other categories and ask how we can apply that to our category.

6. Looking to the future, how is Medela going to be a leader in innovation?

I think it's about focusing on customer intimacy and that goes for all customers. We're not just doing business with moms. We work with nurses and doctors as well as insurance companies. So, we really want to understand the needs of all of those channels as well as continue to invest in the appropriate technology to meet those needs in the future. I think with Medela, it's also about people first and then the tools. We invest very heavily in bringing really talented people on board. I think that's very important to our success.