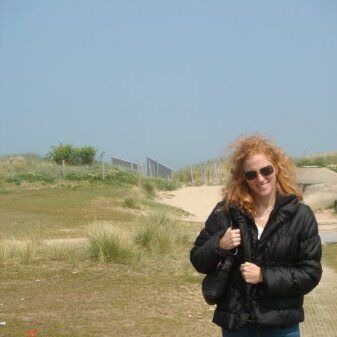 Jones Soda Co. is a renowned company that prides itself on its iconic Jones Soda beverage that is adored by many. Started in Vancouver, BC, Jones has moved just south to Seattle, Washington, where they operate their headquarters out of. Jones is known for its wide variety and innovation of different flavors with a range from root beer, all the way to Strawberry lime. Not to mention all of these amazing flavors are all made with high quality ingredients, like pure cane sugar. One factor that has made Jones Soda such a special brand is the fact that all bottles sport the trendy labels that seem to differ bottle to bottle. Jennifer Cue, the CEO of Jones Soda has really shown her love for the iconic brand. Starting in the finance industry, Jennifer began to realize her devotion to the brand and left finance to help build the brand for 11 years now. After leaving Jones for a brief time in Europe, she had always kept in contact with the board of the company, even when she wasn't technically apart of the company anymore. With this initiative, Jennifer decided that it was time to go back to Jones Soda Co., and to help bring the company she has always loved back to its full potential. She has focused on bringing new innovative products to the company.

3 questions with Jennifer…

1. What makes an innovative culture? How do you create a culture of innovation?

I believe that being a small entrepreneurial company, Jones Soda Co. in itself fosters a culture of innovation. If we are a team of 30 people, everyone's ideas are always welcome without the fear of judgement. No idea is a bad idea. That being said, we are also a very rigid group. I am a believer that having a diverse set of people in a work space is advantageous because we can get innovation from just about any demographic, whether it be age, gender, or ethnicity. Going off that, the people who are attracted to Jones Soda are also diverse. Our brand screams innovation, so not only do we bring in our employees ideas, but we also bring in out consumers ideas, and have be doing this since we launched. We are naturally open to different ideas and concepts, so again, we have been using our consumers for flavor, quotes, packaging, etc. and the different innovations within these scopes.

2. Do you have any specific rituals for re-setting your team to be creative? How does your team generate new ideas?

Here at Jones Soda, the people we seek are innovative and entrepreneurial as it is, but we do have some rituals. Something that we do is have monthly employee calls in which employees will express a new idea. The best idea is based on a voting system in which we try and include everybody within the whole company, regardless of role. The best idea is then sought to be executed, and the person who created the idea is named the "Jones'r" of the month. When someone is considered Jonesy, we think of them as having all the values that we think are a part of our company core values. That being said, we also do things like playing music throughout the office, weekly innovation meetings!

3. Looking to the future, how is Jones Soda Co. going to be a leader in innovation?

We are pretty much a leader in the industry with regards to how we use our consumers compared to other companies. We have been doing this since we launched in 1995. Our consumers have an emotional connection with our brand that we pride ourselves on. Also, flavor innovation is something that we thrive in. We foster more flavors than most beverage companies, allowing our consumers a wide variety of flavors. In terms of the future, we have many different innovations coming to fruition. We are trying to maintain the main things we do, but are also keeping up with the industry in today's outlook. We are in an industry that is highly competitive, and we are also trying to compete with the more recent health craze that has been taking flight. Recently we have launched a campaign in Eastern Canada that is partnering with Costco to include a variety pack of Jones Soda and all the beloved flavors.