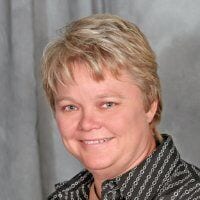 Jeanna Corley, VP of Marketing, entered RadioShack eight months before the filing of chapter 11 bankruptcy. Joining the company at this time gave Jeanna a rather unique job where she was tasked with helping change the direction of a distressed company, which ultimately ended with bringing RadioShack to the point where it would be seen as a viable purchase for another company. Analyzing their current situation with regard to marketing and consumer insights, Jeanna was faced with how to reposition RadioShack's efforts to ramp up their integrated marketing efforts quickly with fewer available resources.

After significant budget cuts, Jeanna worked closely with their AOR to develop an "outside the box" strategy, pulling back on the company's TV marketing budget to focus more on cinema and online video where efforts could be more targeted as well as more affordable. This started the company down a road toward a very prosperous partnership with Weird Al Yankovich. "He does to music what we do to electronics," explained Jeanna, "takes it apart and makes it his own." This collaboration saw amazing results in engagement. Thanks to innovative and adaptive efforts such as these, RadioShack was able to focus its limited resources to achieve very strong results.

3 questions with Jeanna Corley:

1. What type of innovative culture was fostered at RadioShack?
We've had a really unique culture over the past couple of years because a lot of us walked into RadioShack knowing the company was in trouble. It takes a different kind of personality to want to walk into that situation -- you have to have some affinity toward risk. When you put a lot of risk-takers in one place at the same time it creates a culture where you do things differently. From a creative standpoint, a distressed company allows you to take more risk and move a lot faster because we're not bogged down by the bureaucracy that companies of this size generally experience. We became more nimble and could move really fast from a growth perspective.

2. How do you find ideas from adjacent industries? Or do you focus mostly on your category?
RadioShack is a little unique in this perspective as well. Being in the field of technology, our own industry is often trend-setting. Based on our own in-store experiences with consumers, we saw all kinds of traction in areas that RadioShack was not historically involved in; 3D printing and phone repair services for example.

3. Failure is an inevitable part of all innovation, but perhaps even more pronounced for a company in financial decline; how did you deal with failure at RadioShack?
We managed a lot of our failure with great humor. The same personality that enjoys taking risk usually also enjoys winning -- that's why we're willing to take the risk. That competitive personality can make it tough to deal with failure and some of the larger projects and ideas that failed weigh on you. However, the environment we worked in with like-minded people all striving to improve the state of the company created a really strong bond with a unique mix of people. That helped us find humor in situations that could have been hard otherwise. Being able to laugh at ourselves and shake off the failures is how we survived.
References: comingsoon.radioshack