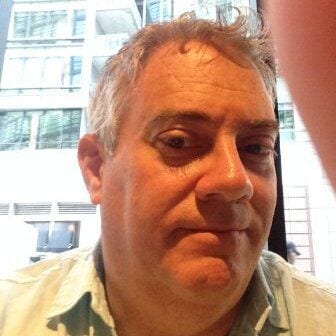 Founded in 1997, Caffé Nero has fostered great success in the European market since its launch. Known for its high quality coffee and unparalleled café environment, the company has taken advantage of its success and is now diving into international markets. The company had really managed to make a name for itself, managing over 700 cafes around the world. In 2014, Caffé Nero managed to pull in a whopping $227 million worth of revenue. Its expansion has been so successful that it managed to open its first café in the Boston, MA.

Caffé Nero offers a wide variety of products in all different categories including hot beverages, cold beverages and food products. With the café's expansion into the western market, Jay Gentile was recruited by the company just over 3 years ago. Jay was given the support of Caffé Nero to lead this western expansion, which has now lead to the 4th coffee house to be opened in the USA since its penetration. Jay lived in Europe for some time to really take in the culture and the values that Caffé Nero has branded and be ever so successful with. Eventually, Jay would be able to come back to the US to establish a start-up-like culture with regards to Caffé Nero's continuing expansion.

4 Questions with Jay…

1. What makes an innovative culture? How do you create a culture of innovation?

To have an innovative environment, you have to be entrepreneurial and foster a culture of entrepreneurs. You must continue to do this, no matter how big you get. You must be able to operate like a startup: be nimble and agile. As a team you must be open to accept new ideas no matter what. You must also have flexibility with these new ideas and you must try and make them work with the resources you have. Another key factor is being able to roll these innovations out quickly so that they have a larger impact.

2. What is the biggest challenge you face when innovating?

One of the biggest challenges I have seen is getting people to commit to new innovations and ideas. People are naturally hard-wired to be resistant to change. You must be able to seamlessly implement these ideas so that they are seen in a positive way, a positive experience. These changes are not to be seen as a burden. Change is a hard thing to deal with, and in the coffee industry, people see our product as a habit… it is hard to change things when your brand is seen as habitual.

3. How do you find inspiration or ideas from adjacent industries? Or do you focus only on your category?

There are attributes of cafes and restaurants that we seem to that we seem to look upon but the coffee industry is what we scope on the most. Although, inspiration or ideas could come from anywhere. For instance, when I am in a furniture store, I could see something that may inspire something to be a certain way in our cafes. So yes, inspiration can come from anywhere really.

4. Looking to the future, how is Caffé Nero going to be a leader in innovation?

We are looking at many different things. One thing we are really excited about is taking it from the aspect of a bar and using a keg system in order to serve some of our beverages. This will do a number of different things for us. For one, it will save us a lot of room with regards to refrigeration space. When you look at innovation in different industries, it is how you look at these things from different verticals and how you apply them to your own, whether it's a design aspect or an aesthetic aspect.