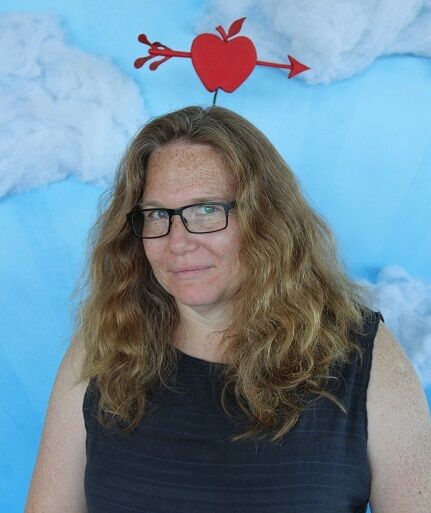 With a mission to change the meat we eat, Applegate is leading the way. This includes Applegate's humane animal-raising standards, which does away with steroids, antibiotics and hormones.

Janet Jenkins acts as the Creative Director for Applegate, where she takes care of everything visual associated with the brand. Her primary objective is refining packaging and the website, but her group also creates digital media initiatives and posts. They just enlarged the office and Janet has had a hand in what the office and its culture looks and feels like. Janet's impressive resume includes 25 years of creative design experience with over two years at Applegate.

5 Questions with Janet…

1. What makes an innovative culture? How do you create a culture of innovation at Applegate?

I think that innovation comes from the top… the core of the business. It's tough to infer innovation, you have to hire for it, support it, inspire it and of course be open to it. I look at companies like Nike and I think its core culture is innovation. Nike was founded by both a business man and an innovative person. It is really something that is tough to infuse if it is not part of the core of the company.

I also think there are different kinds of innovation. I would call Applegate innovative in that at a very early stage there was recognition of making cleaner versions of foods that people like to eat. We have been in the natural and organic space for a long time, so naturally we lead.

2. What is the biggest challenge you face when innovating?

I think that Applegate is still in its infancy when thinking about innovation. The innovation that happened early on is core to our business. Now that there are a lot more competitors, we have to ask ourselves: what do we want continued innovation to look like in this space? We are leaders, so how do we remain leaders? Answering this question is key.

3. How do you find inspiration or ideas from adjacent industries? Or do you focus only on your category?

Always. Always. Always. We look to see what is happening across all platforms because trends appear everywhere. We are constantly looking for inspiration. I need to know what the competitors are doing, so we do look within our own industry too. I started in music, moved to sports and then kids' education and now food, cross-pollination is important to spotting trends and staying agile.

4. Looking to the future, how is Applegate going to be a leader in innovation?

I think that it really has to start in product development. Recently I had a conversation about how different companies are organized and how some use cultural anthropologists in product development departments. We have looked at the social consumer in the marketing and communication of our products. I really think that understanding what our consumer struggles with, how their perceptions of food are changing and what will meet their needs can help us lead. Keeping our core value, educating and being educated is key.

5. Do you have specific rituals for re-setting your team to be creative? How does your team generate new ideas?

The biggest challenge of brainstorming can be the issue of too much freedom. With too many possibilities we can seize up, unable to think of much of anything. We have a fairly quiet team here in the creative group. Usually you get the outgoing people with a mix of quiet people… but because my team is on the quieter side, brainstorming is not always our forté. I like to get into a room to analyze the problem we are looking to solve, really understanding the specifics of the project and the consumer. For me, it's about digging deep, finding guardrails and ways to describe what we want to achieve in order to answer with creative solutions. The more you understand, the more obvious the solution becomes. This doesn't mean that I don't love a great brainstorming session, it is important to know who is in the room and how to get the most out of their style of working.

It is not about the anxiety of a blank page… that is just too much pressure. Ultimately, innovation is about whittling down the problem, so the solution can be recognized.