Tapping Kids as Co-Designers (INTERVIEW)
Jane Gould, SVP, Consumer Insights, Nickelodeon
Related Trend Reports
Art & Design
,
Babies
,
Branding
,
Business
,
Computers
,
Cosmetics
,
Credit Crunch
,
Design
,
Fashion
,
Fashion for Men
,
Gadgets
,
Hip Fashion
,
Marketing
,
Media
,
Mobile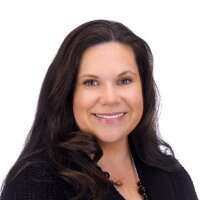 In many innovation circles today, millennials are the main target of research. Companies and organizations have invested a great deal of time and resources to figure out what they like. However, Nickelodeon has begun shifting its focus to post-millennials as their generational predecessors have started aging out of the network's core demographic. According to Jane Gould, SVP, Global Brand and Consumer Insights, this "generational cycle" is what makes Nickelodeon's creative work so unique.
When Nickelodeon first started broadcasting in the late 70's, its audience and the world they lived in were very different from the children and environments they analyze today. By working frequently and closely with kids, picking their brains about the nuances of their interests, Nickelodeon gains valuable insight into the barriers and desires of their ever-evolving audience.
Three Questions with Jane Gould
1. How does your team generate new ideas?
Our work is not idea generation. Our goal is to provide our creative teams with distinctive research so they can develop the new, cutting-edge concepts. To do that, we have trained ourselves to listen and watch the particular way children interact with the world. That sounds simple, but as an adult, it's hard not to bring your own experience and filter into the sessions. So, we try to walk in fresh with eyes and open ears that are ready to hear what's actually being said. It's important that we capture their thoughts and deliver them as authentically as possible.
We are able to stay in front of what's current because we make ourselves available to listen in that way. For instance, in the case of the Nickelodeon app (which won an Emmy for User Experience and Visual Design), we approached working with our test group of kids as "co-designers". We sat on the floor and created the app with them. The children worked directly with designers. It was a wonderful process to have kids design in this way. It led the Nick Digital team to think about and develop things they never would have thought of had we not used that research method. Case in point, in the sessions, we kept hearing the kids talk about things that they weren't supposed to do, which led to the creation of the "do not touch" button for the app that the kids were actually allowed to touch and engage with the content. We heard that barrier of theirs and turned it on its head.
2. How do you handle the quick-changing tastes of kids as they grow up?
Analyzing changes in taste across generations is at the core of what we do. For Nickelodeon, it is paramount to our business that we understand our current audiences and our future audiences. Right now, we are at an interesting intersection of events where we are experiencing a generational shift as well as innovation at an accelerated speed. Because we have been doing this work for a long time, we have learned to be flexible in our thinking and foster an environment that does not discourage failure. Sometimes you can get it wrong, but failure forces you to think differently. Working with children has also taught us that just because something isn't broken, that doesn't mean you can't break it. That kind of thinking gives us the dexterity to follow the trends as they happen.
3. How do you identify trends?
We are really fortunate because Nickelodeon truly believes in research, both traditional and non-traditional. Our team is in the field every day and that gives us a unique advantage. Because of that, we can absorb the little pieces of input that, on their own, may seem insignificant, but can indicate a larger trend among our audience if it comes up enough in our field research.
For instance, when Minecraft was just starting to pop, we started to hear kids talk about this game that we really didn't know that much about. We brought in a group of kids who played it and showed us the worlds they had created in this game. Those informative sessions allowed us to uncover the motivation behind Minecraft and discover a gaming genre that had suddenly become popular among kids of a certain age. In the past, kids were delivered worlds that were complete. Every inch had been designed for them. They could visit the world, but it wasn't their world. Minecraft was theirs and they were so proud of it. The gaming genre of kids as the maker-creator is a big deal.