Bringing the Unexpected
James Santilli, VP of Marketing, The Pittsburgh Penguins
Related Trend Reports
Art & Design
,
Branding
,
Charity
,
Commercials
,
Fashion
,
Games
,
Interactive
,
Lifestyle
,
Marketing
,
Photography
,
Pop Culture
,
Social Media
,
Sports
,
Tech
,
Unique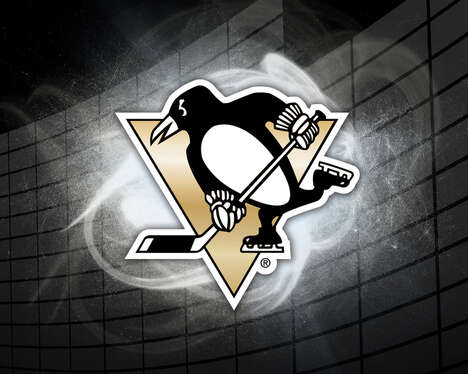 The Pittsburgh Penguins are much more than just your average professional hockey team. When you think about hockey, innovation isn't a word that usually comes to mind. The Vice President of Marketing for the Penguins, James Santilli, proves that there is a lot more to the sport than what meets the eye.
Technology is everywhere and is influencing sports, and how the teams connect with their biggest fans. Santilli shows that becoming complacent on and off the ice is the biggest mistake, and explains how the Penguins will continue to stay leaders in innovation.
5 Questions with James Santilli
1. How does your team generate good ideas?
Our vision is to be the best organization in sports – on and off the ice – which means that we are always looking for good ideas! Sometimes those ideas develop internally at company-wide brainstorming sessions, or smaller departmental think-tanks. Other times, those ideas are inspired by things we see, read about, or encounter outside of the rink, in day-to-day experiences.
Our fans are constantly helping us by offering their suggestions through in-game, and online surveys, focus groups, and monthly fan forums with small groups of season ticket holders. The ideas that come to fruition in our organization are more often than not the ones that help inspire our fans, positively impact our community and advance the game of hockey.
2. How do you identify trends? What resources does your team use to spot trends and consumer insights?
We rely heavily on fan feedback, to help us guide our marketing decisions. We have the benefit of having a very passionate fan base, that is very willing to share opinions with us – whether it's through formal surveys, or via social media. We have a fairly strong pulse on what fans in our target demographic are into, and try to play to their likes as long as it stays on brand.
We stay on top of current marketing trends by reading advertising and marketing publications as well as staying abreast of the latest technology trends that our fans are likely to adopt. We also have an employee tasked with producing a weekly report, that lists top trends on social media and in the world of pop culture.
3. Do you have specific rituals for re-setting your team to be creative?
We don't have rituals, per se, but we do force ourselves to rethink common practices several times throughout the year so that we don't become complacent. Our goal is always to be on the cutting edge, to bring some new, and unexpected to our fans – and that is a focus for us all the time.
4. What makes an innovative culture? How do you create a culture of innovation?
Our front office is comprised of a group of people who have been through the up and downs that occur when working for a professional sports team along with a lot of young professionals, who have just completed their education and are full of fresh ideas.
The combination of experience and energy has been a successful recipe for creating an innovative culture within our organization. It's important to be open minded and afford people the opportunity to present their ideas when working with a group of innovators. I feel that our organization does a terrific job of blending experience from the past with new ideas from young employees, and that helps our brand resonate with our fans.
5. What is the biggest challenge you face while innovating?
The unpredictable schedule and nature of professional sports makes it challenging to make time to innovate. With 50+ events to manage a year, it's hard to find time to stop doing and start thinking. It takes a concerted effort by the various departments within the franchise to stop and plan for the next big thing.