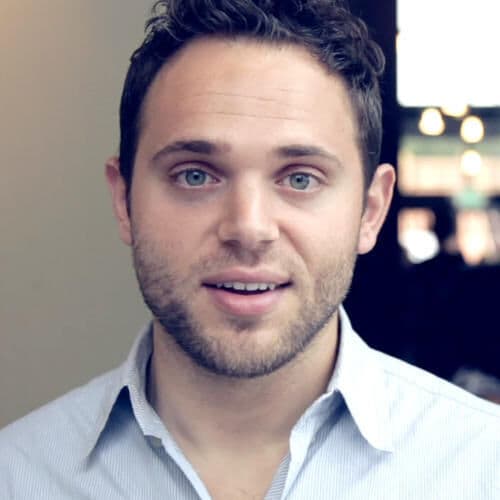 Philz Coffee, founded in 2003 by Phil Jaber, started as a small section in what was a grocery store based in San Francisco. Eventually, the business started picking up so well, that it was eventually decided to convert the grocery store into the first Philz Coffee café chain, and it has never looked back. Fast-forward to now, the company now boasts over 20 locations with no plans of slowing down. It also recently received an investment of $15 million, which includes investors like famous actor Jonah Hill and world-renowned artist, Snoop Dogg. Jacob Jaber, son of Phil Jaber, has been the CEO since he was 18-years-old. Jacob had helped his father start the original café and has been contributing to its booming success ever since.

4 Questions with Jacob…

1. What makes an innovative culture? How do you create a culture of innovation?

I think the first important factor is that whoever is leading the company needs to have this value and drive for innovation. If they don't, it will not be strong enough to sustain itself. Being innovative, thinking forward, and being progressive is a huge part of creating a culture of innovation. All of these factors have to be rooted in the founder's values. What is the status quo and why are things done the way they are.

2. What is the biggest challenge you face when innovating?

We here at Philz are in a really good place right now. Innovation is rooted in our culture. People are now accepting of new ideas. Challenges in the past have been dealing with people who are not open-minded and negative. Today, these people have changed their outlook or are not with us anymore. Again, innovation is very important to us.

3. How do you find inspiration or ideas from adjacent industries? Or do you focus only on your category?

We mostly look internally in our own industry, but yes… there is inspiration everywhere. You can see inspiration in a number of different ways. It could be in an apparel store, or even on a person just walking down the street. The most important part about this is if you happen to do something about it or not.

4. Looking to the future, how is Philz Coffee going to be a leader in innovation?

Our concept as a business is fundamentally different, but has been successful for us. We are looking to focus on things that we know and that we are sticking to. With this in mind though, we are constantly building up and consistently growing.
References: linkedin and philzcoffee